Happy Birthday, David Bowie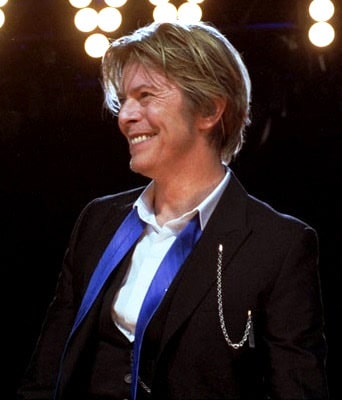 It's David Bowie's Birthday today. He would have been 76. He died on January 10, 2016.
I have never been as grieved at a celebrity death as I was when David Bowie went to be with the stars. Here is what I wrote the day after he died.
David Bowie died yesterday. I don't usually cry over celebrity deaths, but I was a mess yesterday. Was he just a freak in a jumpsuit, or something more? I finally downloaded his new album that I had been waiting anxiously for. Even though it was 20°F outside, I took a long walk with my earbuds in and listened to him say goodbye and float away into outer space. The music is so new and haunting and beautiful. He knew he was dying when he made the album. [Blackstar]
I first saw him in 1986 in the movie Labyrinth, which quickly became my favorite movie of all time. I was a young, brown-haired girl named Sarah with a vivid imagination who lived in her own dreamworld most of the time. This movie had been made for me, and shaped my imagination about growing up and held me through that ugly transition from girl to teen. Then Bowie's music followed me into my teens.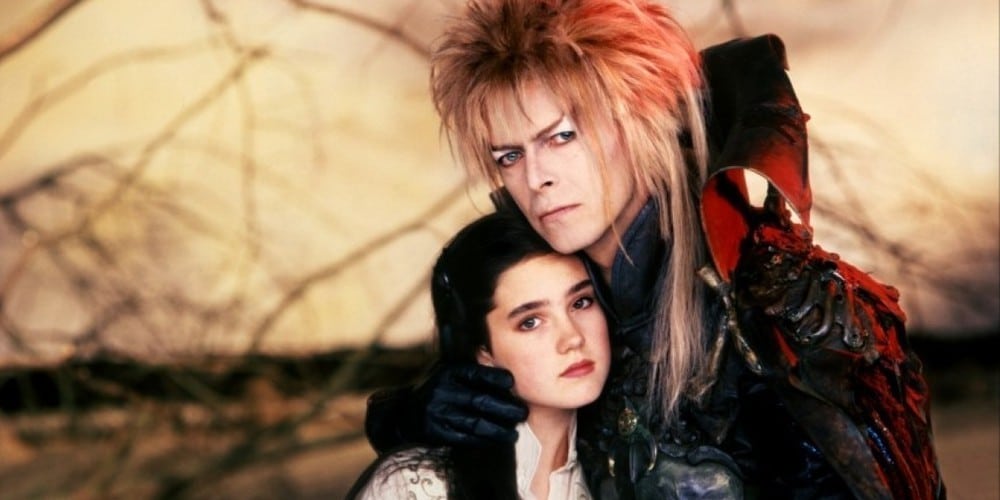 How many of his songs have played while I have been working in the studio over the years? I remember the day I heard "Major Tom." I couldn't get enough. The past two years I played "The Next Day" and "Heathen" over and over while I worked at Grove City ArtWorks and fought the depression of winter in Northwestern Pennsylvania. He may be gone, but he's left something so much bigger than himself. Isn't that the point? The whole point of art?
When you see yourself as an artsy weirdo, there is no one better than David Bowie to tell you that it's not only going to be ok, but it's going to be awesome.
David Bowie taught the world that you can be a dorky kid born to a regular family and still chase the stars. Sometimes we have to put on a costume and wear a persona to uncover our true selves. Bowie did all sorts of outrageous things artistically, but after he became a huge sensation he could do the music most true to himself, which is what I think that [Blackstar]is. It's very strange and very true. Bowie- as well as Jim Henson- paved the way for kids to chase their wild dreams. It's not always easy growing up and feeling different, but when you see yourself as an artsy weirdo, there is no one better than David Bowie to tell you that it's not only going to be ok, but it's going to be awesome.
In 2019, over the Christmas holiday, we went on a pilgrimage to David Bowie's New York City neighborhood. Inspired by this piece in the Washington Post, my husband and I set out for SoHo.
We walked to his building, then to Jackson McNally Booksellers, where I bought a book on the Starman himself. We stopped at Olive's for lunch, then spent a long time sipping cappuccino and eating dessert at Cafe Reggio. We strolled through Washington Park and listened to Bowie vinyl when we returned to grandma's house in New Jersey. I made this video:
Our art certainly outlives our mortal coil. Thanks for all the songs, David Bowie.