So you want to make a sculpture? LEARNING TO SCULPT
I joke sometimes when people say things like "well it's not carved in stone" because, in my world, sometimes it is. The permanence of a work of art can be very intimidating. Perfectionism is the enemy of good art and has caused me much grief. This is why I focus on process rather than product when I work with students. 
Attempting to learn something new, or dust off old skills is an exercise is courage and vulnerability. Dive in and work rapidly. Give yourself space to take risks. My first sculpture teacher told me after chopping the poorly constructed nose off of a portrait, "You've done it once, the next time you do it will be twice as good. Start again." 
In the earlier stages of learning to draw, paint, or sculpt the focus is on looking, seeing, trying, trying again and again.  Make something, take a picture, squish the clay and try again. Do not fuss over casting and finishing your sculptures at first. Rather, build up your skills and courage for the next sculpture. And the next one.  And the next. And the next.
Expect difficulty; that means you are doing it right. Sculpture is hard. A mentor said to me, "If you ever approach a sculpture and it feels easy, find something else to do. Either you aren't working hard enough or you've mastered it." (It will never be easy.)
In these pages, I will offer some of my favorite resources and tips, answer questions, and provide a little encouragement as you sharpen up your skills.  I'm still working on my skills as well. As Michelangelo said, "I am still learning."
-Sarah Hempel Irani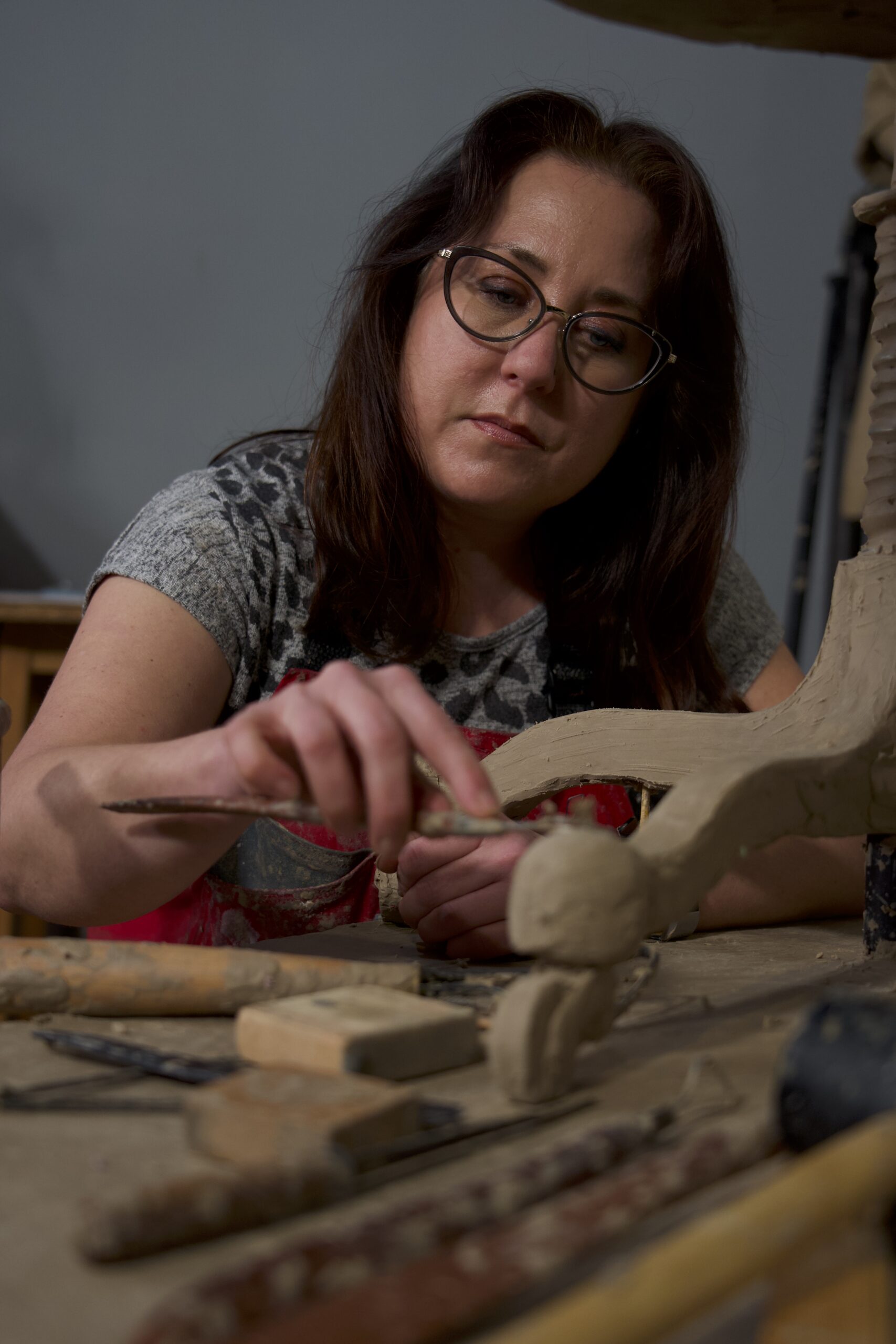 Subscribe to receive updates on current work, workshops, and inspiration.