When I teach sculpture, I only allow a mallet, a small block of wood, and the artist's hands in the beginning. Tools are an extension of our own hands, but we always begin with what we already have. Nonetheless, sometimes we need to get into very tight areas or work on some delicate details of a clay sculpture. If that's the case, I have a few favorite detail tools in my tool chest.
On the far right is a wooden tool that has a flattened surface on one end and a little ball on the other. I call this one "the artist's little finger" because it can get into spaces too small for an actual finger. I have had this one so long that I do not even remember where I bought it! You can get tools like this at Sculpture House or the Compleat Sculptor and modify them to fit your needs with a Dremel tool and some sandpaper. Working with an oil based clay makes the wood so smooth over the years!
Next to that one is a little metal "sculptor's little finger" that I picked up in Loveland, Colorado at the Sculpture Depot while I was working at the foundry across the street. They have a great selection of wooden tools, casting materials, armatures, and clay as well.
The ebony tool in the center is one that I made from a wooden blank that you can get from Sculpture House. The nice thing about making your own tools is that you can get them to fit just right. The downside is that you have to make a few before getting it right! Use a Dremel, a grinder, and sandpaper.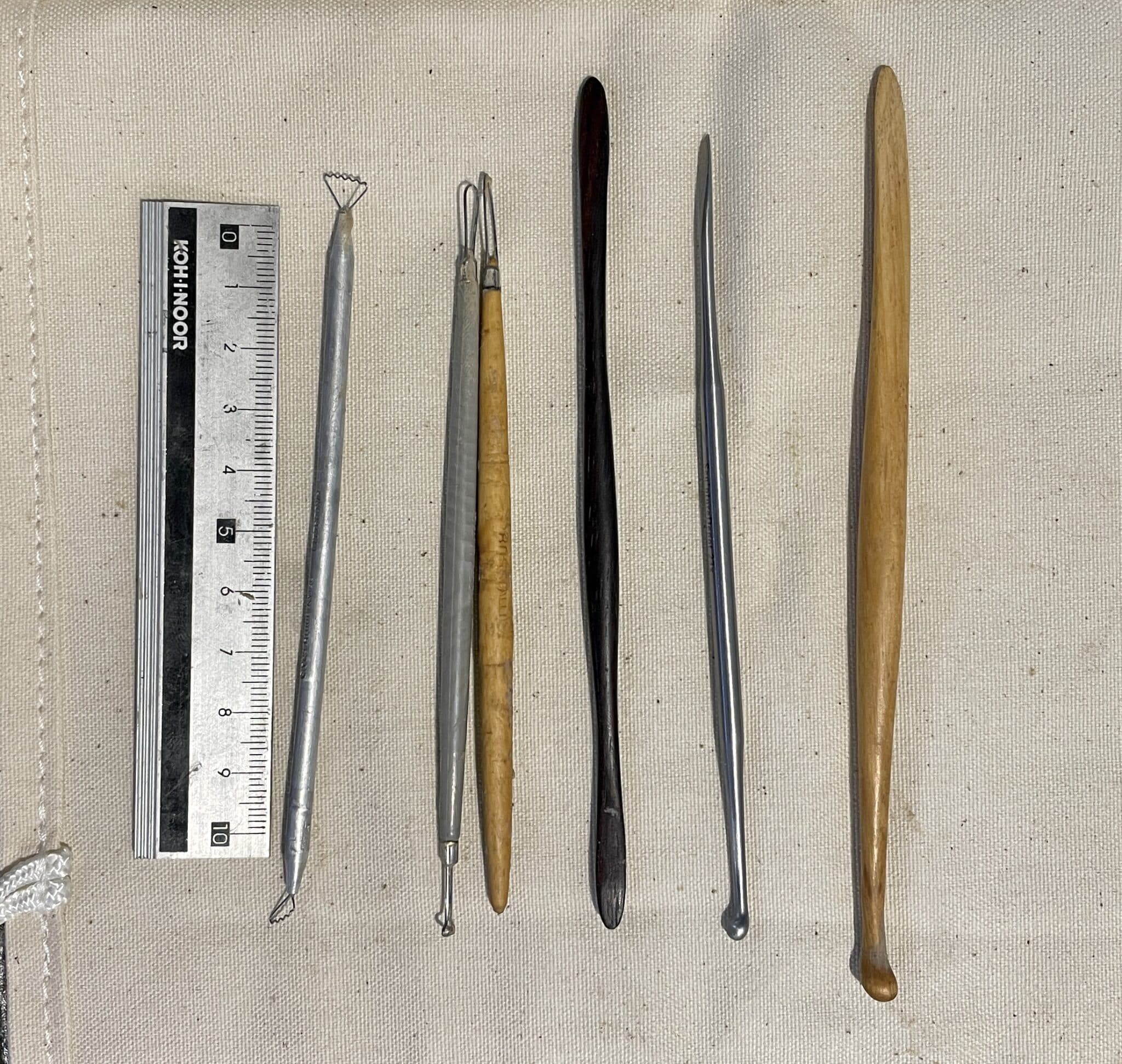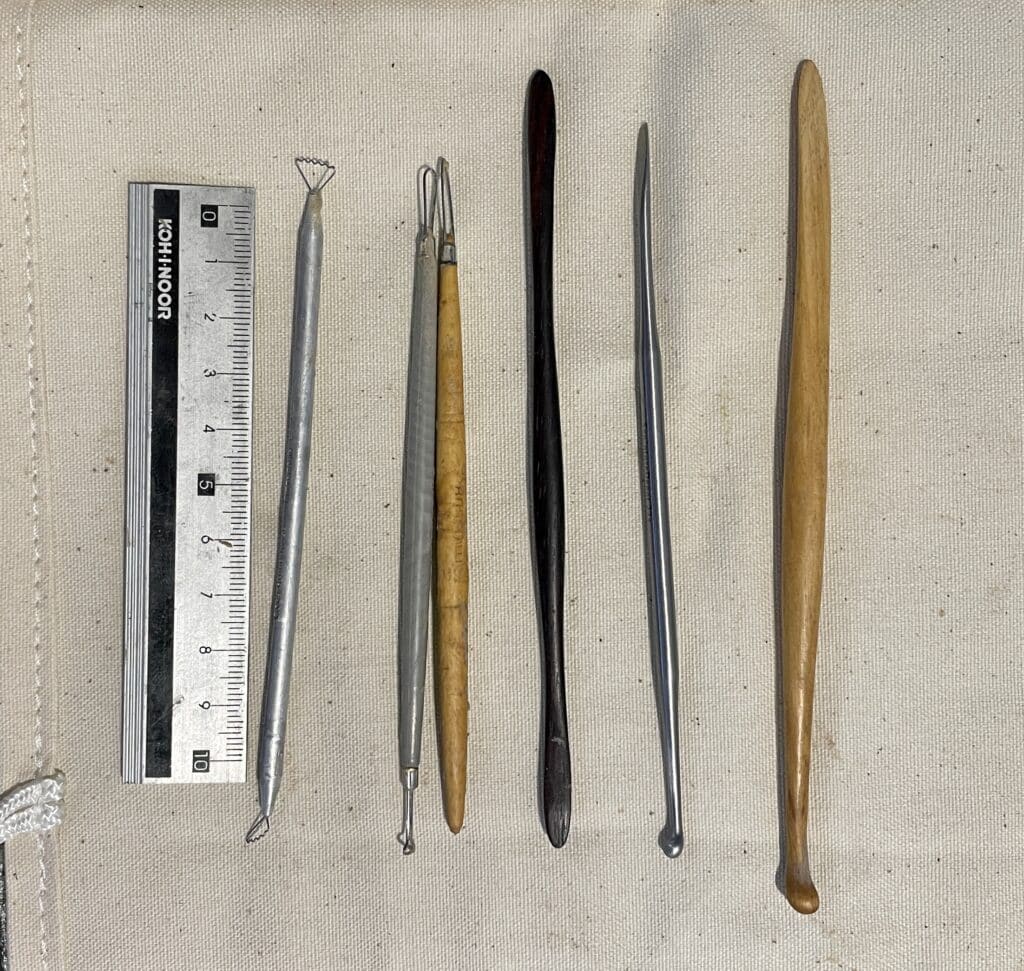 The little blond wooden tool with a wire loop is one that I picked up in Pietrasanta, Italy at Milani. I don't see clay modeling tools on their website, but they had them in the shop. The two metal loop tools also came from Italy. I bought them from master sculptor, Brian Booth Craig, during his summer figure workshop at his home studio in the Poconos. He travels to Rome each year and has custom tools made at a supply shop in Rome.
These are just a few of my favorite tiny tools. As you can see, I have a number of different types of wooden tools, wire loop tools, knives, clay movers, paintbrushes, and blocks of wood that I will get into in another post.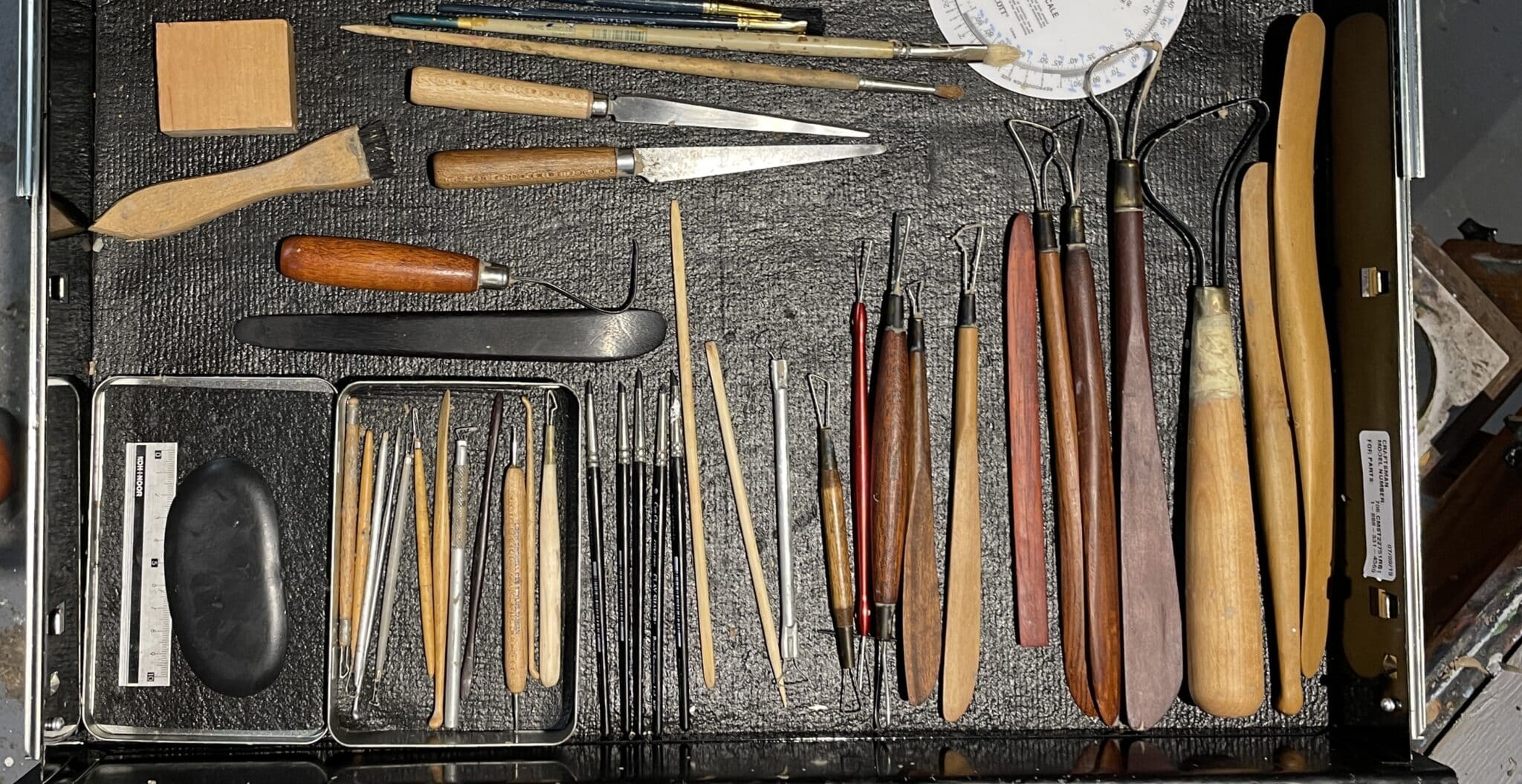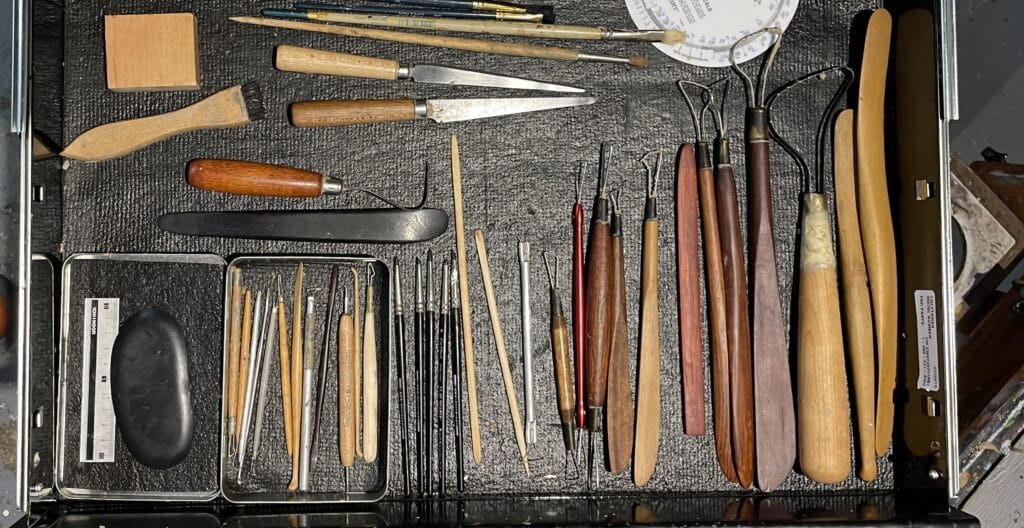 Do you have a favorite tool? Have you ever thought to make your own?