Advent, Week 3
Having grown up in the north, I have always struggled with the darkness. I have suffered from Seasonal Affective Disorder most of my life; and no matter how hard I worked to thrive during the winter months, the best thing I did was move just a few latitude degrees south. Winters in Maryland are punctuated with delightful sunny days and the spring seems to come much sooner. Winters in the Great Lakes region are long and the skies hang low. Everything is grey.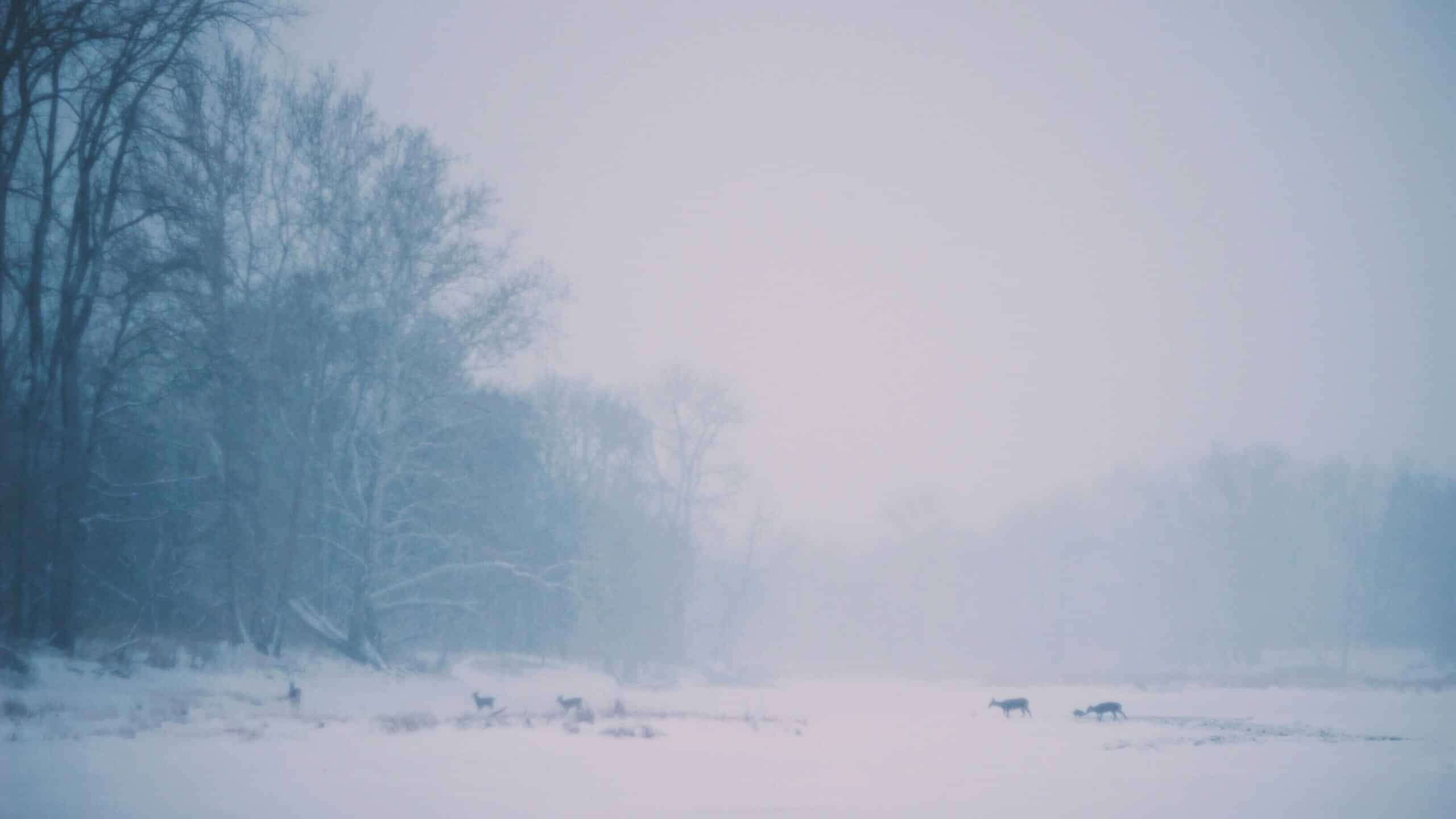 I have accepted that I'm not as productive this time of year. I now embrace a slower pace and more coziness. I make sure that there are warm blankets set about, enough firewood to last the winter, plenty of tea, and stacks of books all around.
Don't let the hustle of capitalism fool you into thinking you are an art-making machine. You are human; and humans, like all of nature, are subject to the ebb and flow of the seasons.
1.) Hygge
By now, most Americans are familiar with the Danish concept of hygge. Most cultures that have developed in colder regions have developed ways to lean into this time of year. Hygge, by definition is "a quality of coziness and comfortable conviviality that engenders a feeling of contentment or well-being (regarded as a defining characteristic of Danish culture)." How do you even say it?
The ways to embrace coziness are simple and enjoyable: soft fabrics, fluffy blankets, dim lighting, candles, a glowing fire in the fireplace, warm tea, books, soft music, a warmth of spirit, and no electronics. Use this season to connect with yourself, with loved ones, and embrace the darkness.
2.) Warm Drinks & Good Books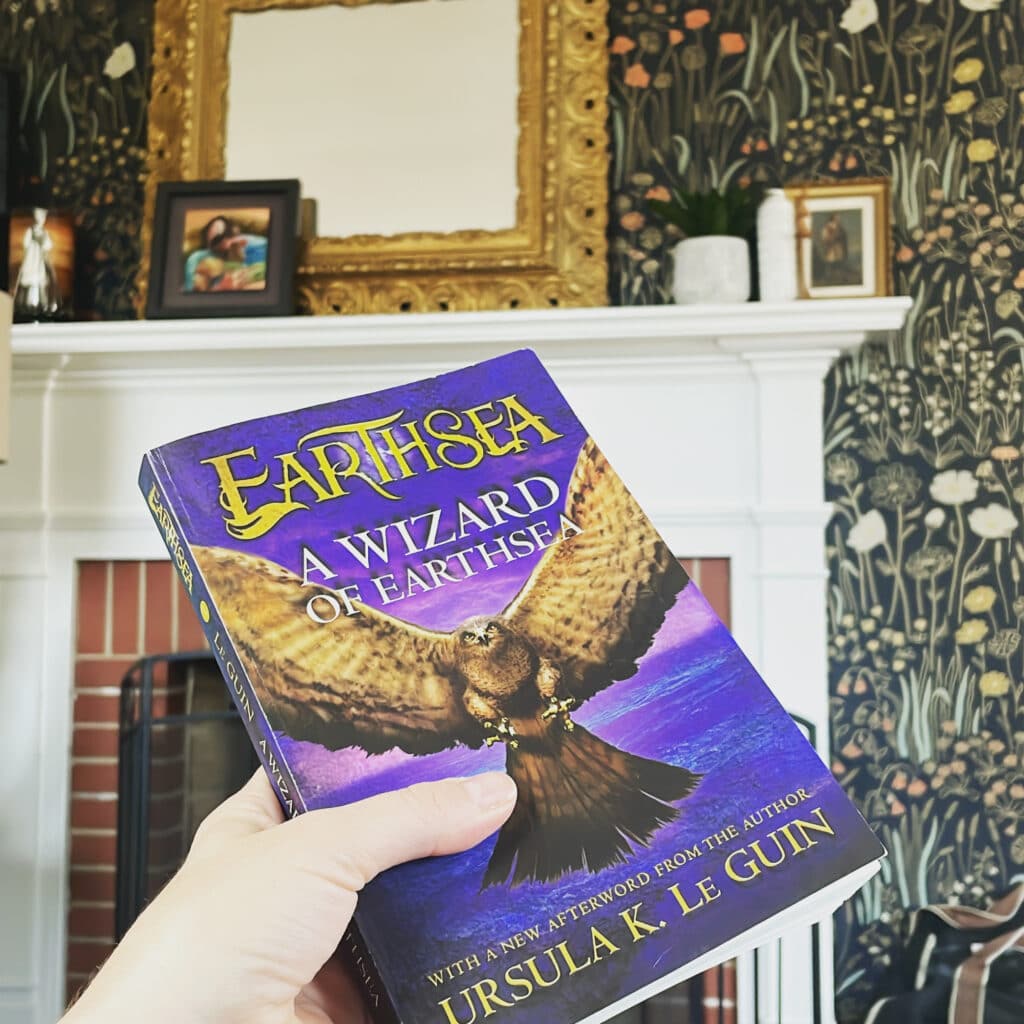 Coffee, tea, cocoa, a mushroom drink, whatever you enjoy! Put it in a – preferably handmade- mug and sipe while cuddled under a warm blanket and reading a good book. This is my favorite winter activity!
One of my favorite podcasts is Deep Questions by Cal Newport. In this week's episode, Cal shared that he reads thrillers in December. He's a rigorous reader, but takes time in December for pleasure reading; and for Cal, that means reading thrillers. He encouraged his listeners to find books for pure enjoyment to read during this time of year.
I don't enjoy thrillers myself, but have been loving Ursula Le Guin's Earthsea Cycle. I have always enjoyed her writing and cannot believe that I've not read her most famous work until now.
3.) Lighting
With ADHD I am very cautious about candles, so I have neglected lighting them the past few years. Now, during the darker months I love watching the light flicker off of the golden surfaces on my fireplace mantle. I make sure to set a timer so I don't forget to blow them out.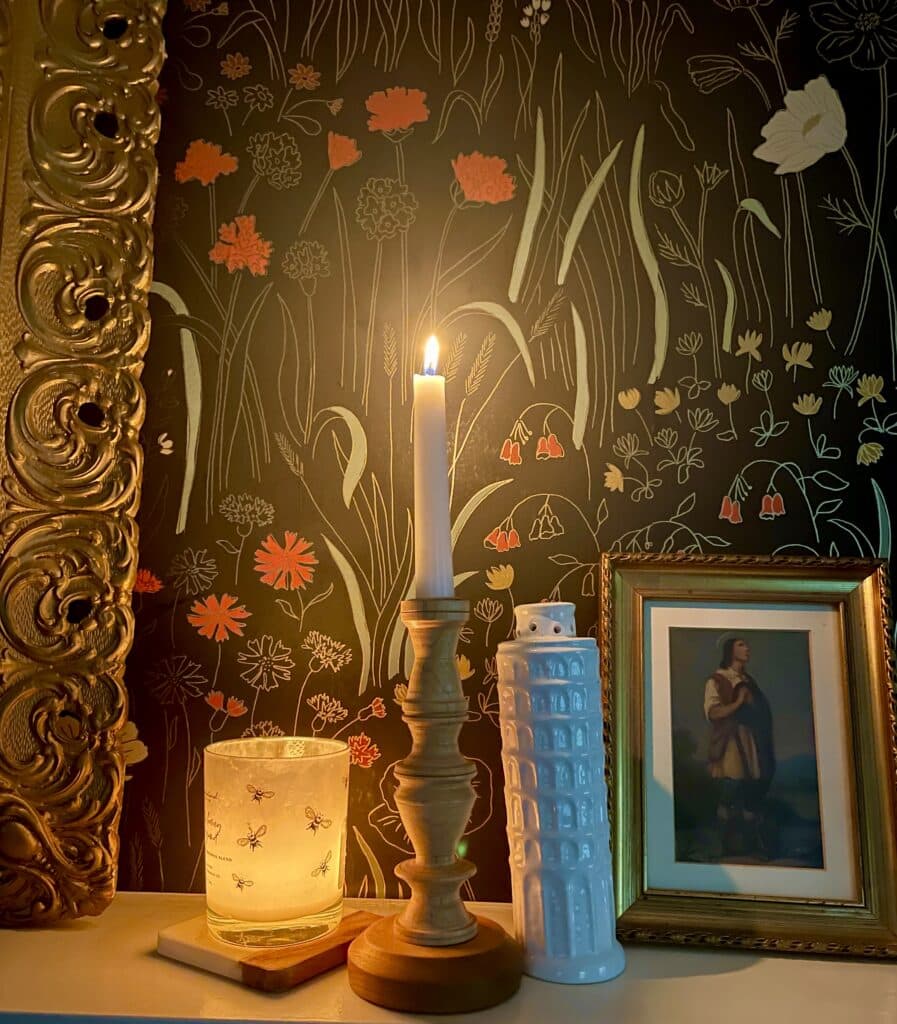 Candles bring the light indoors during the darker times of the year. I spend more time indoors during the winter months and treasure that time I have to be cozy in my living room with the fire place, plenty of candles, and books. (This gorgeous wallpaper is from Hygge & West.) Notice a theme here?
How are you embracing the darkness of winter? Are you ok with being less productive in December and allowing yourself to live in a kind of seasonality?