 Sarah Hempel Irani is a figurative sculptor with over two decades of experience, specializing in the creation of expressive figures in clay, bronze, and stone. Originally hailing from Michigan, Sarah's artistic journey led her to Maryland, where she embarked on an apprenticeship with the former artist-in-residence at the Washington National Cathedral.
Sarah recently returned from a month-long artist residency at Château d'Orquevaux in the Grand Est region of France. There, she was able to fully focus on art-making without distraction. She explored different materials and responded artistically to this new environment. She photographed her small sculptures in the village on on the grounds of the Château to create an illusion of monumentality. The finished work was a combination of preparatory drawings, small sculptures, and printed photographs.
In 2021, Sarah installed a 7'6" bronze monument to fashion icon Claire McCardell in Carroll Creek Linear Park, Frederick, Maryland. Previously, commissioned by Our Lady of Mercy Catholic Church in Potomac, Maryland, she created two large Carrara marble sculptures. Sarah sculpted clay models in her studio, sent plaster casts to Italy for stone carving per Renaissance tradition, and installed the two-ton sculptures in the church's sanctuary.
Sarah earned an MA in Medieval and Renaissance Studies from Hood College Graduate School. She has been a visiting artist and speaker at Ave Maria University, Grove City College, Slippery Rock University, Covenant College, the Rotary "Pathways to Peace" Conference, as well as numerous religious and civic organizations. In addition, she has been guest on the United Lutheran Seminary Explores, Makers & Mystics, and Living from the Soul podcasts. Sarah's work has been featured in Women's Wear Daily, Threads, Baltimore Magazine, and several local news stations and magazines. Her sculptures have been celebrated for their expressive and emotive qualities, capturing the essence of the human spirit. 
Outside of her artistic pursuits, Sarah enjoys a fulfilling life with her husband, daughter, and their border collie, Tom Sawyer, near Washington, D.C. When she's not in the studio, Sarah can be found tending her garden, day dreaming about Paris, whipping up a fabulous feast, or listening to opera.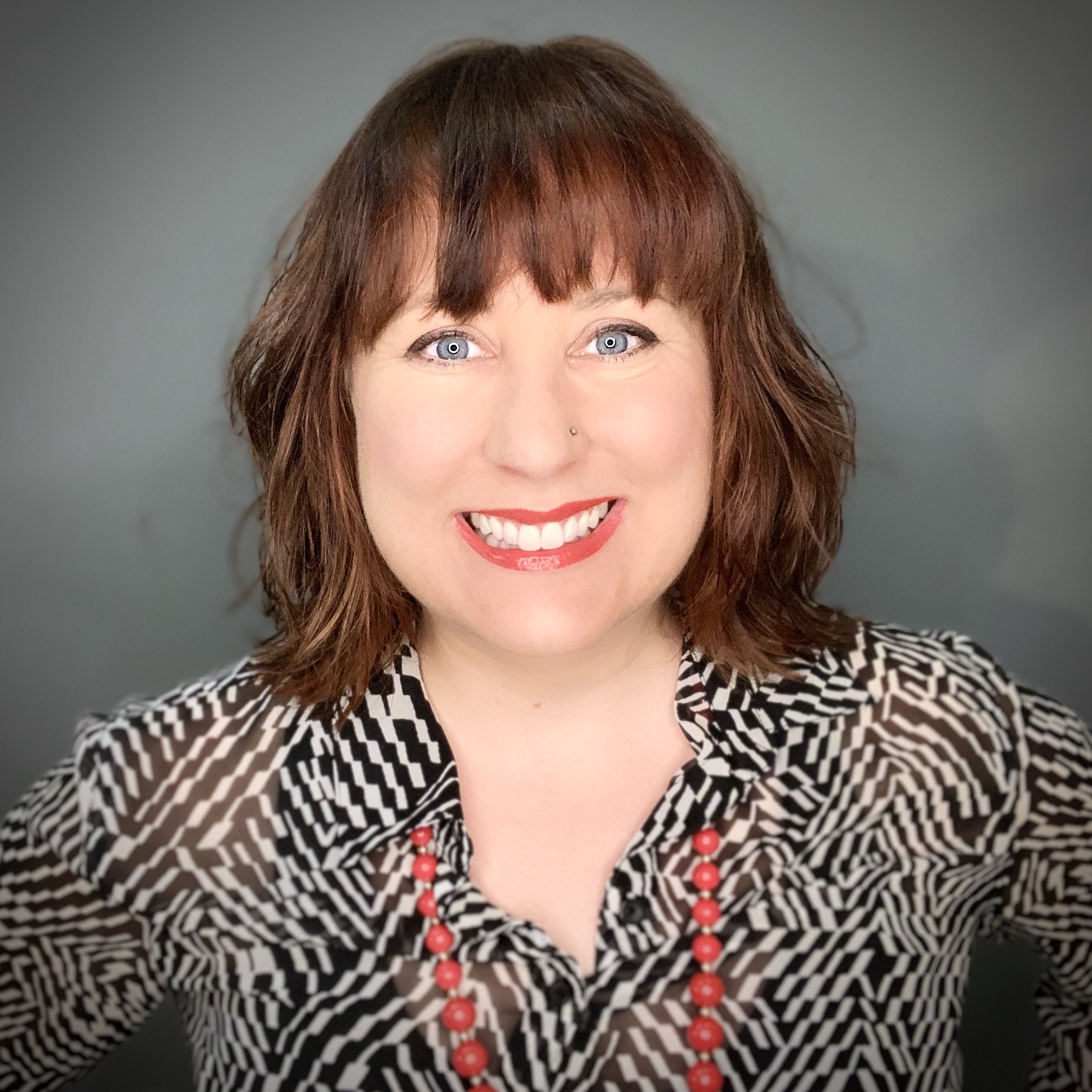 Board Member Member, ACLS - Association for Consultants for Liturgical Space
Master of Arts in Humanities with a concentration in Medieval and Renaissance Studies from Hood College Graduate School, Frederick, Maryland
Thesis: "Piero Della Francesca's Misericordia Polyptych: Artist, Patron, and Community" Advisor: Dr. Laurie Taylor-Mitchell
Bachelor of Arts in Fine Art with a minor in Classical Studies from Hillsdale College, Hillsdale Michigan
Studied sculpture under master sculptor, Anthony Frudakis 
Apprentice to master sculptor, Jay Hall Carpenter "Building for the Future: The Design of Multi-generational Worship Spaces,"
Sarah was a panelist with ACLS liturgical consultant Gilbert Sunghera, SJ, and architect Paul Barribeau and Dr. Michael Crosbie, PhD, FAIA, in a webinar for the Association of Consultants for Liturgical Space. The panel sought to discuss questions about the next generations. What moves a Millennial? How do we design and adorn worship spaces that speak to younger generations? What are younger people looking for in a worship space? In other words, what can we as artists, architects, and liturgical consultants do to attract young people and help the church grow in the 21st century?
"Women in Sculpture and Women in Sculptures"
Sculptor, Sarah Hempel Irani, shares the story of her journey as a woman in sculpture, from arriving in the nation's capital as a young artist asking, "Where are all the women sculptors?" and "Where are all the sculptures of real, historical women?" to her work on the Frederick Art Club's Claire McCardell Project.
"From Dream to Stone"
Sculptor, Sarah Hempel Irani, outlines the many steps that it takes to realize a monumental marble sculpture.
"Peace through Artistic Expression: Shaping a public imagination towards peace through public monuments."
Sculptor, Sarah Hempel Irani, asks "Can we transform the public imagination by changing our collective visual vocabulary from one of war to one of peace? " In this talk, Sarah walks us through the vocabulary of public monuments as instruments of conquest and war and how we can shift our consciousness towards peace. Learn more about Sarah and Hempel Studios by reviewing or listening to these resources, podcasts, and interviews below.