 Whether you want to commission a sculpture. Learn how sculptures are made, possibly even make one yourself. Or, you're a fellow traveler looking for inspiration. You are welcome here. Sarah Hempel Irani is an artist, mother, writer, speaker, traveler, survivor, and inspirer. Sarah works in a tradition that can be traced back to the ancient Greeks, but is always looking forward. She creates sculptures for public spaces, religious organizations, gardens, as well as private collections. 
Originally from Michigan, she moved to Maryland to apprentice with a master sculptor and study public monuments in the Nation's Capital. Sarah is currently working on a 7'6" bronze monument to fashion icon, Claire McCardell to be placed in a city park this fall. Previously, Our Lady of Mercy Catholic Church in Potomac commissioned Sarah to create two larger-than-life-sized sculptures cut from Carrara marble for the sanctuary.
Sarah has a BA in Fine Art and Classical Studies and an MA in Medieval and Renaissance Studies She has been a visiting artist and speaker at universities, religious institutions, and civic organizations. She's a huge fan of podcasts and has been featured on the Makers & Mystics podcast as well as Living from the Soul. She works out of her studio near Washington, DC. 
Interested in having Sarah come to speak at your event. Visit the contact page for more information.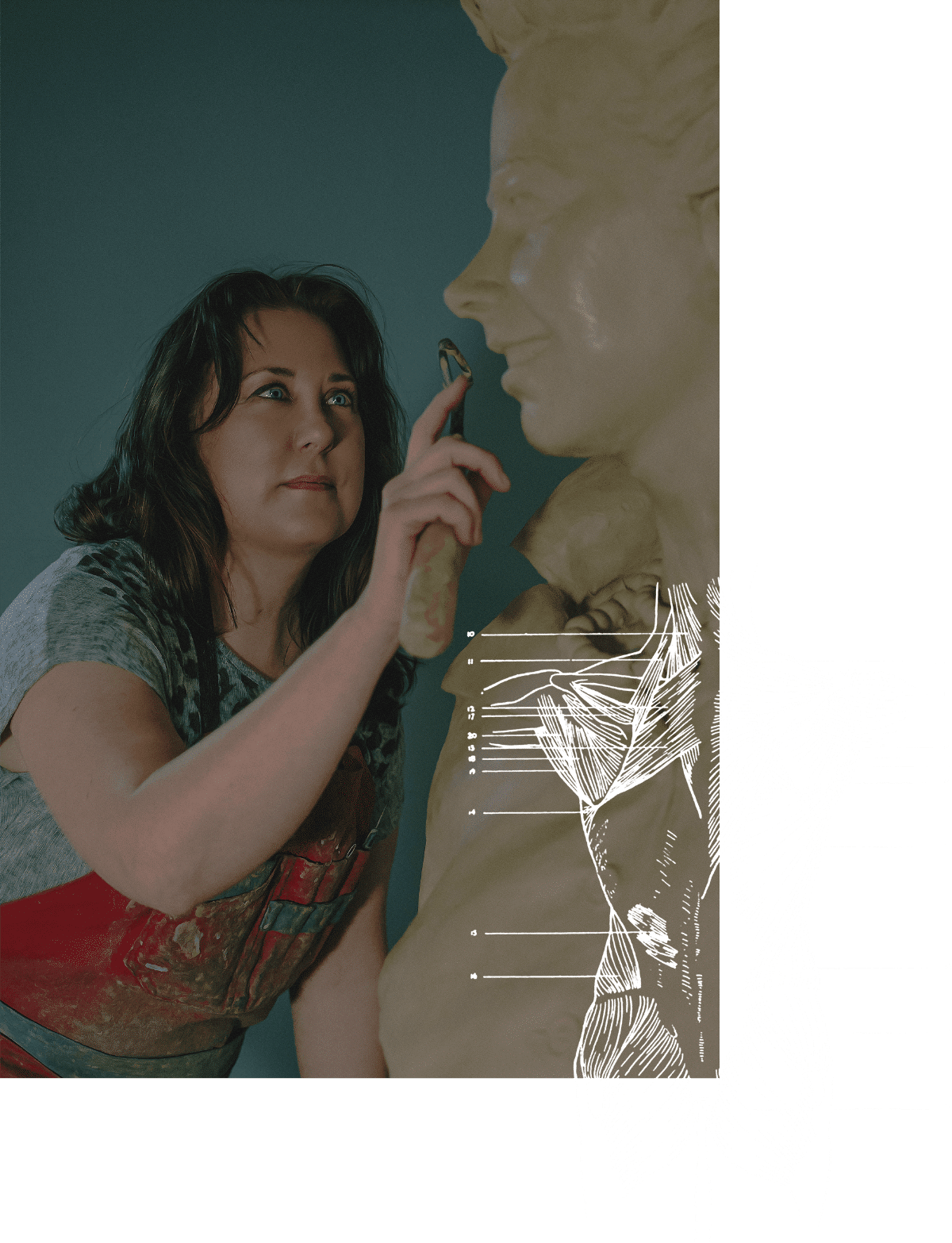 Subscribe to receive updates on current work, workshops, and inspiration.