One of my favorite foods from France is the savory buckwheat crepes, or Galettes Bretonnes. While I was in Paris, we had brunch at Breizh Cafe in Le Marais and it was truly one of my favorite meals we had there. My selection had fresh asparagus, herbs, ham, and goat cheese all folded up with an egg with a runny yoke inside.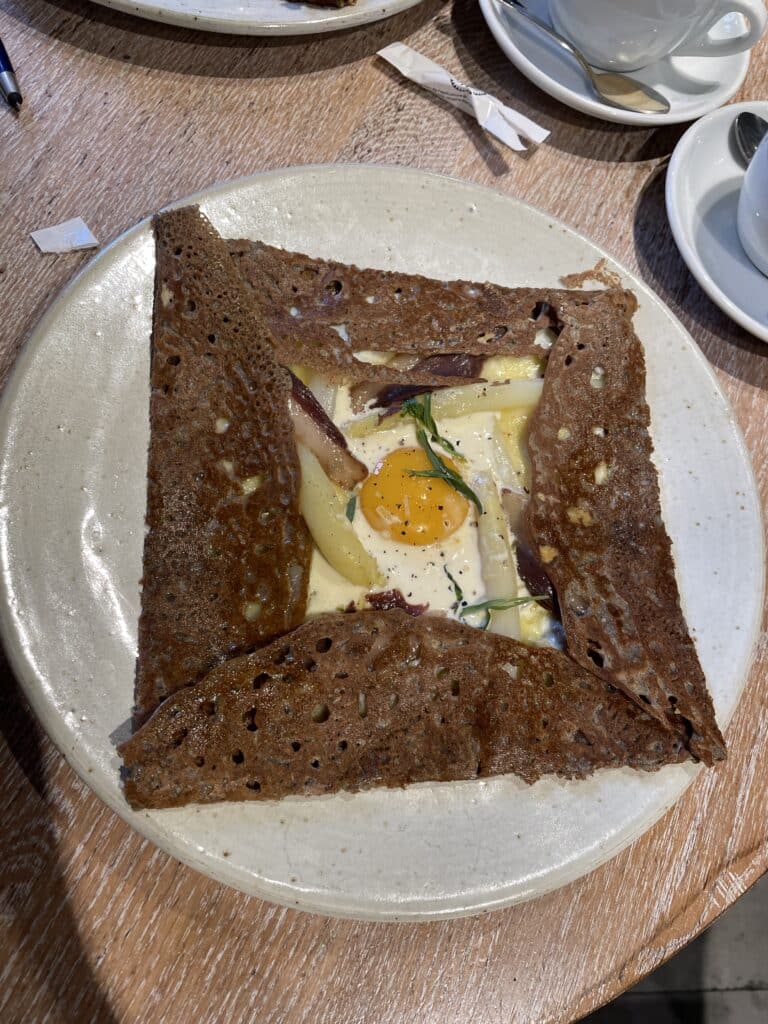 Most folks are familiar with the sweet crepe filled with Nutella or your favorite preserves, but Galettes Bretonnes are much harder to find in the US, so I've learned to make these at home! My friend, Sarah Wilson sent me her recipe from when she lived in Strasbourg, France. (I also love these these are a naturally gluten-free food.)
Sarah now lives and works in Tokyo and has a wonderful newsletter called Theology & a Recipe that you definitely want to sign up for. She is honestly one of the most thoughtful and interesting people I have ever met. She is a theologian, novelist, podcaster, preacher, and mom!
The recipe is not difficult, but the buckwheat needs time to soak up the liquid so it's a good idea to make the batter well ahead of time.
Buckwheat Crèpes à la Française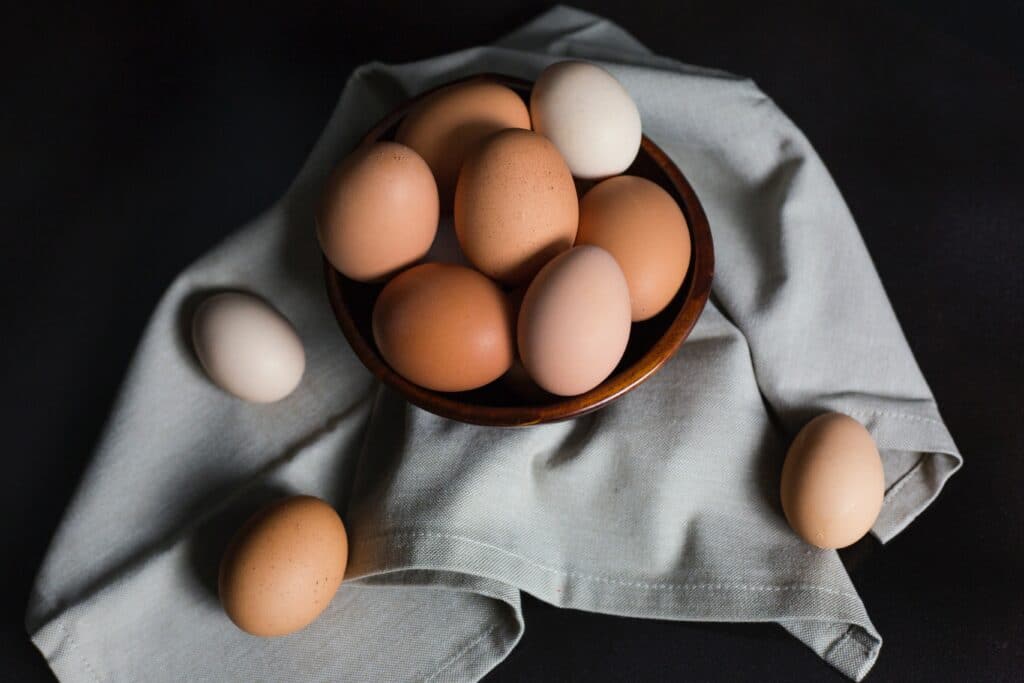 1 3/4 cup + 1 Tbsp. buckwheat flour (or 240g)
2 1/4 cup water (or 560 mL)
2 large eggs, room temperature
1 1/2 tsp. salt
Put the flour in a mixing bowl. Slowly pour in the water, whisking all the while, so you don't drown the flour and create a lot of little lumps that it's impossible to break up. I use my Vitamix to get it nice and smooth. When all the flour is incorporated into a thick paste, you can add the rest of the water all at once. Then add the eggs and salt and whisk vigorously for a minute or two until well combined and smooth. Let it sit for 2 hours at least. This step is very important; it allows the liquid to be fully absorbed by the flour.
Ideally you'll use a cast iron skillet if you don't have a crepe pan. Let it get REALLY hot. Less than really hot means the batter adheres to the pan instead of creating an instant crust. You can grease with either oil or by rubbing a slab of bacon across the pan. Not very much is needed, just so it shines. Pour in about 1/3 cup of batter at a time, and gently smooth it out so it covers as much of the surface as possible. Let it cook till the underside is nicely browned and patterned with lots of tiny holes. Then flip and just finish the cooking on the other side, and slide it out.
The French serve these kind of crèpes, after they're all cooked, by putting them back in the pan (with the more-browned side facing down), and cracking an egg in the center. The egg cooks right on the crepe. They fold the four sides in so they're just covering the white and revealing the yolk. You can also add ham or cheese or whatever else suits your fancy to the package.
My daughter begs for the "brown crepes" and loves butter and jam on them, while I prefer a more traditional jambon et Gruyere. If you have leftover batter, it's fun to store it in the refrigerator and make a quick breakfast or lunch the following day.
Now you can pretend you are in Paris with your Galettes Bretonnes!