Draw Closer to the Divine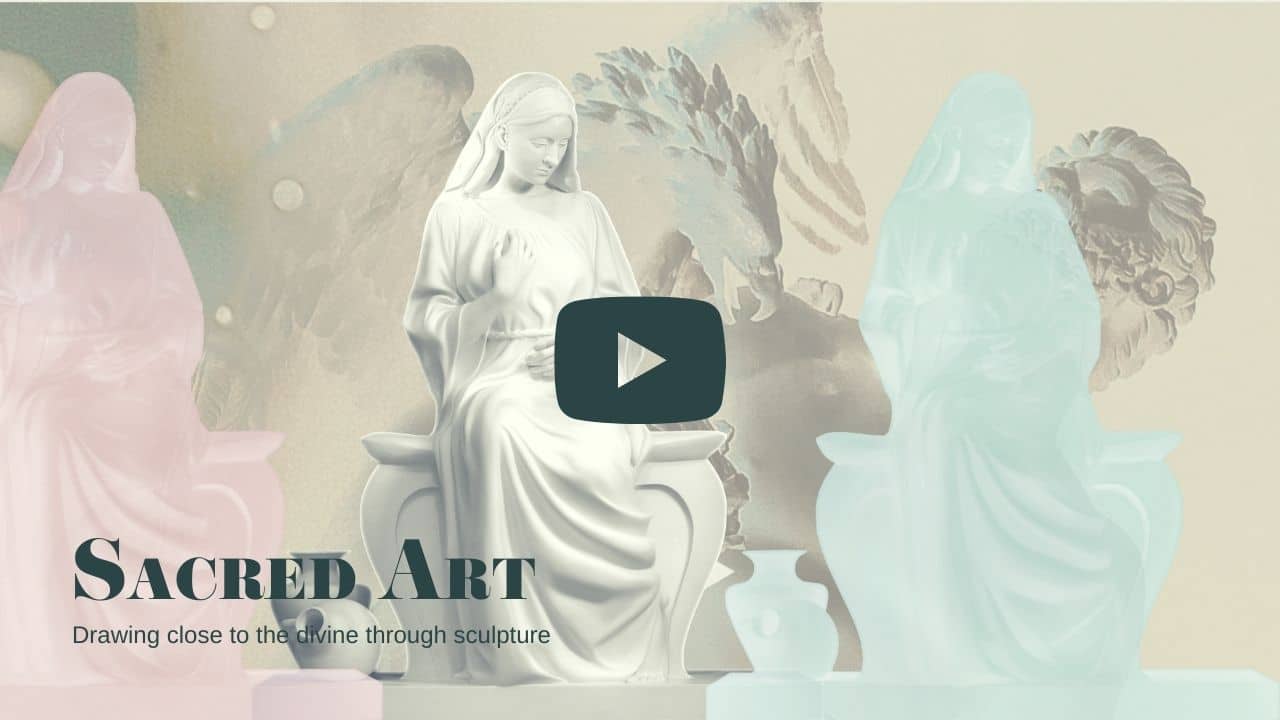 Sacred art brings a little bit of the awe and wonder of Heaven to the people here on earth. Sculpture, painting, fresco, stained glass,  and architecture work together to create an otherworldly experience, engaging all of our God-given senses. Each work of art points heavenward, directing our attention and focus to the Divine. 
In this world where we spend a significant amount of time connecting through screens, sacred spaces are more necessary than ever.  We can access the best homilies in the world in an instant on a myriad of devices, but it is a rare and beautiful thing to be present a well-designed sacred space that cares for the whole person.
Organ maker, Patrick Murphy, observes that going to Mass with a real pipe organ might be the only time that a person hears live music, played by human hands, on a carefully crafted instrument. We are all so plugged in each week. We listen to music on our phones with our earbuds in our ears; a completely private experience. If we look at art at all it is through a screen. At church, the music and art are real, made with real human hands. 
We don't only worship God with our minds, but with our whole selves, all of our senses. When we have an aesthetic experience, we are awake, fully connected in body, spirit, and mind. It is the opposite of an anesthetic experience, where we experience a nothingness. Jesus bids us to love God in this way, "Love the Lord your God with all your heart and with all your soul and with all your strength and with all your mind; Love your neighbor as yourself." Worship with your whole person, so that you may be spiritually and aesthetically nourished. Then, filled go and love your neighbors.
Sacred art is so much more than mere decoration. Art is always a spiritual act, but with sacred art, there is that hope that the piece you made, carefully, painstakingly, lovingly with your own hands, somehow connects the viewer to something, Someone Higher.
"Art is not an end in itself. It introduces the soul into a higher spiritual order, which it expresses and in some sense explains."- Thomas Merton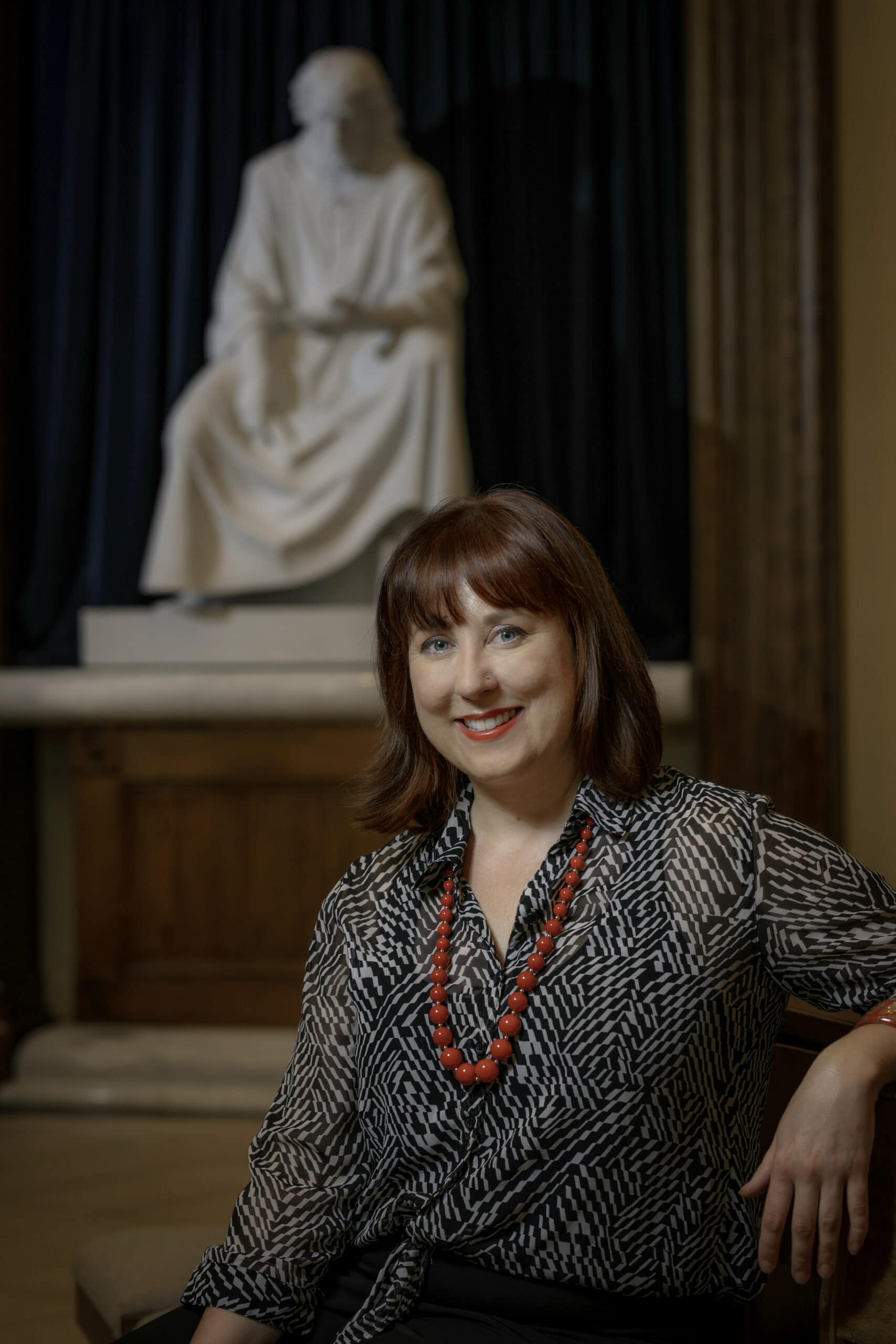 The Virgin Annunciate & St. Joseph, the Carpenter at Our Lady of Mercy
Larger-than-life-size marble at Our Lady of Mercy Catholic Church in Potomac, Maryland.
Our Lady of Mercy commissioned Sarah to create the Virgin Annunciate and St. Joseph the Carpenter for their new sanctuary. She had already sculpted the fourteen Stations of the Cross in bas-relief collaboratively with another sculptor for the parish. While the clay sculptures were articulated in her Maryland studio, the plaster casts were sent to marble carving studios to be copied, per Renaissance tradition. She subcontracted with a carver who had worked at the Washington National Cathedral for the sculpture of the Virgin Mary.
After completing the Virgin Annunciate, Sarah worked on the sculpture of St. Joseph, the Carpenter, first in clay, then had it cast in plaster. She sent the plaster cast to Studio Antognazzi in Pietrasanta Italy to be carved in marble.  Sarah worked with an international shipping company and an import agent to get the marble to the United States. Once it cleared customs, her installation crew was ready at the shipyard and we installed the sculpture at Our Lady of Mercy.