Grow your skills at Hempel Studios Location: All classes are in Frederick, Maryland.
Finishing and Casting: You will be able to take your clay sculpture home, but we will not have time for mold making and casting.  If you are interested in casting, I can connect you with mold-makers, though I prefer to think of classes & workshops as being more for the process than the finished product. I encourage all of my students to recycle the clay and create another sculpture. And another. And another. Learn more about the kind of clay we use here. 
If you are traveling for workshops: Frederick is conveniently located an hour away from three airports: BWI, Dulles, and Washington National. There are many hotel and AirBnB options. If you would like to stay with another participant we can try to coordinate via email: Sarah@HempelStudios.com.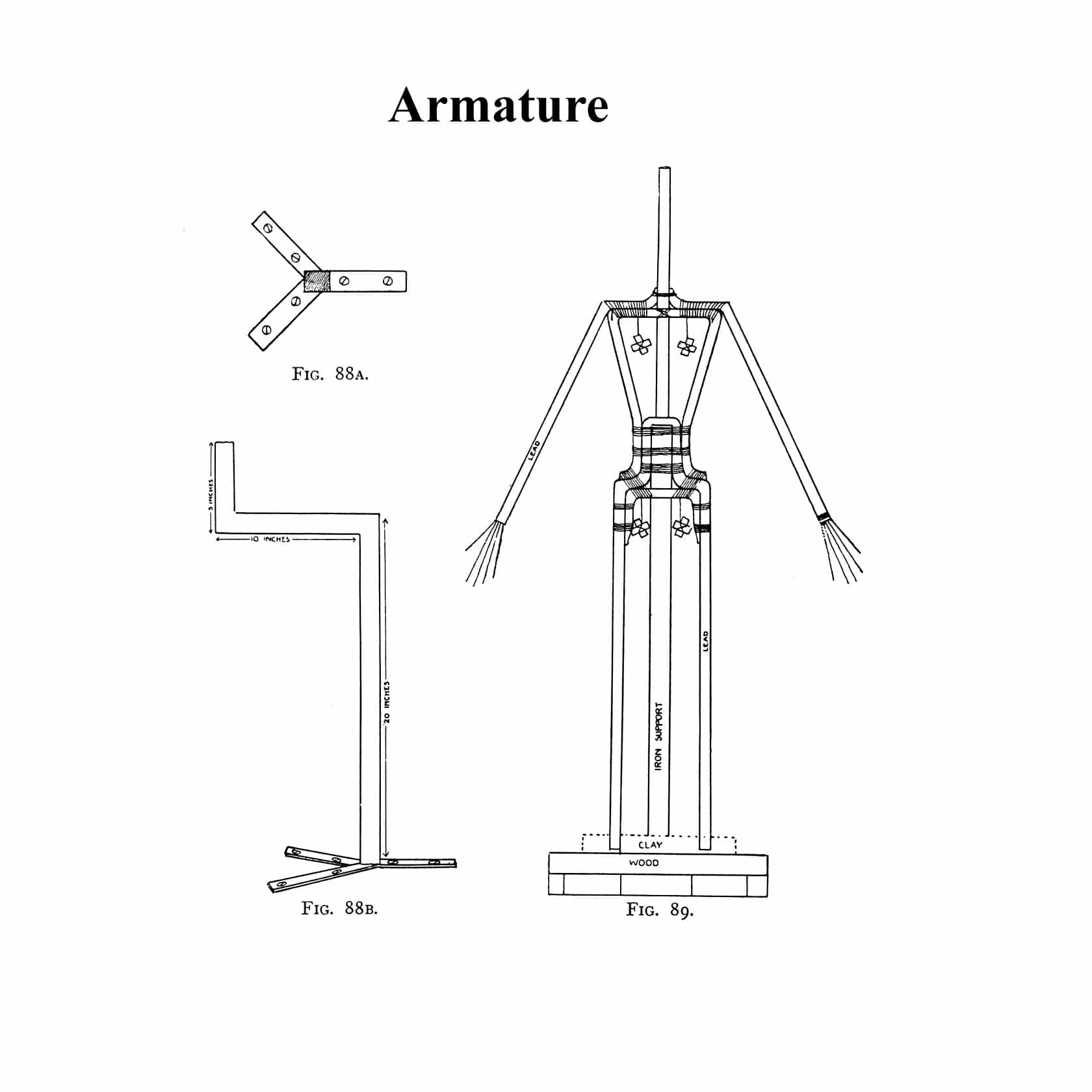 Sculpting the Figure in Clay
When:TBD
Who: Adults
What: In this class we will work with a live model and sculpt an 18" figure using oil-based clay over an armature.
Intermediate to advanced.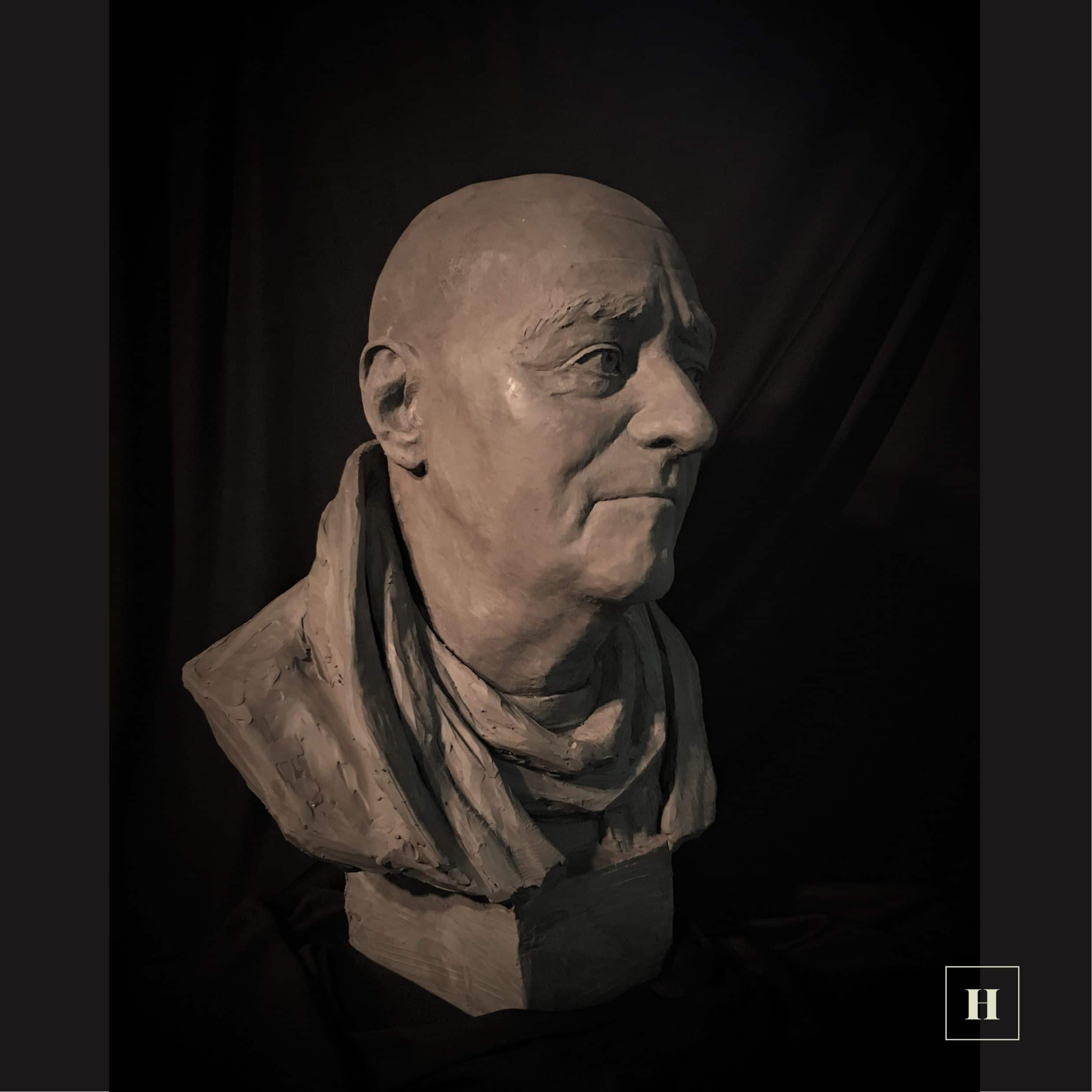 Sculpting the Portrait in Clay
When:TBD
Who: Teens and Adults
What: In this class we will work with a model and sculpt a full-size portrait using oil-based clay over an armature.
Beginner to advanced. TBD: In the Studio with Eduoard Lanteri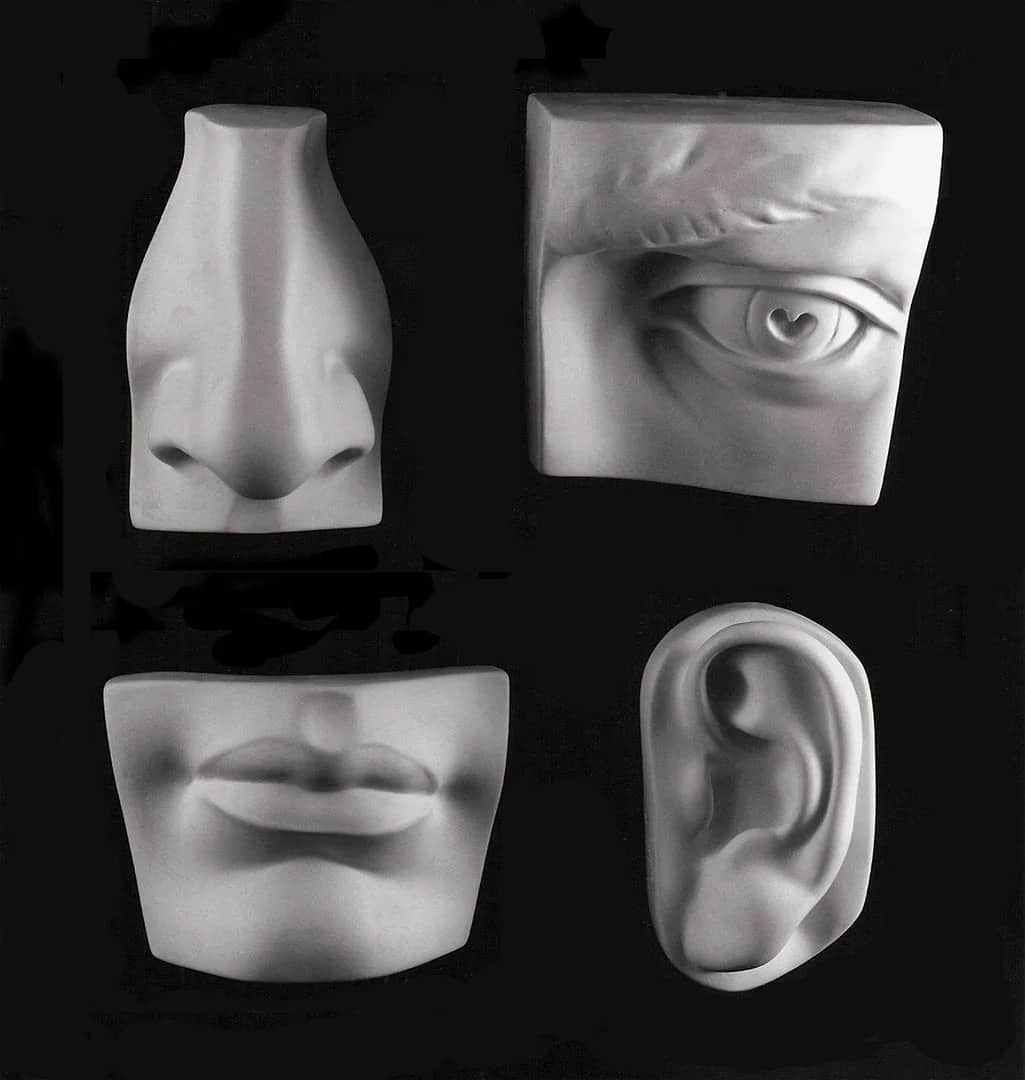 Part I: Sculpting the Features & Skull
When:TBD
Who: Teens and Adults
What: Edouard Lanteri wrote the difinitive work on sculpture in 19th Century France. In this class, we will go through his techniques chapter by chapter.
Part I will cover sculpting the features from a cast: the mouth, nose, ear, and eye. Then we will sculpt the skull and overlay the muscles. This is an essential foundation for sculpting the portrait.
In part II of the class, we will put all the pieces together in a finished portrait from a model.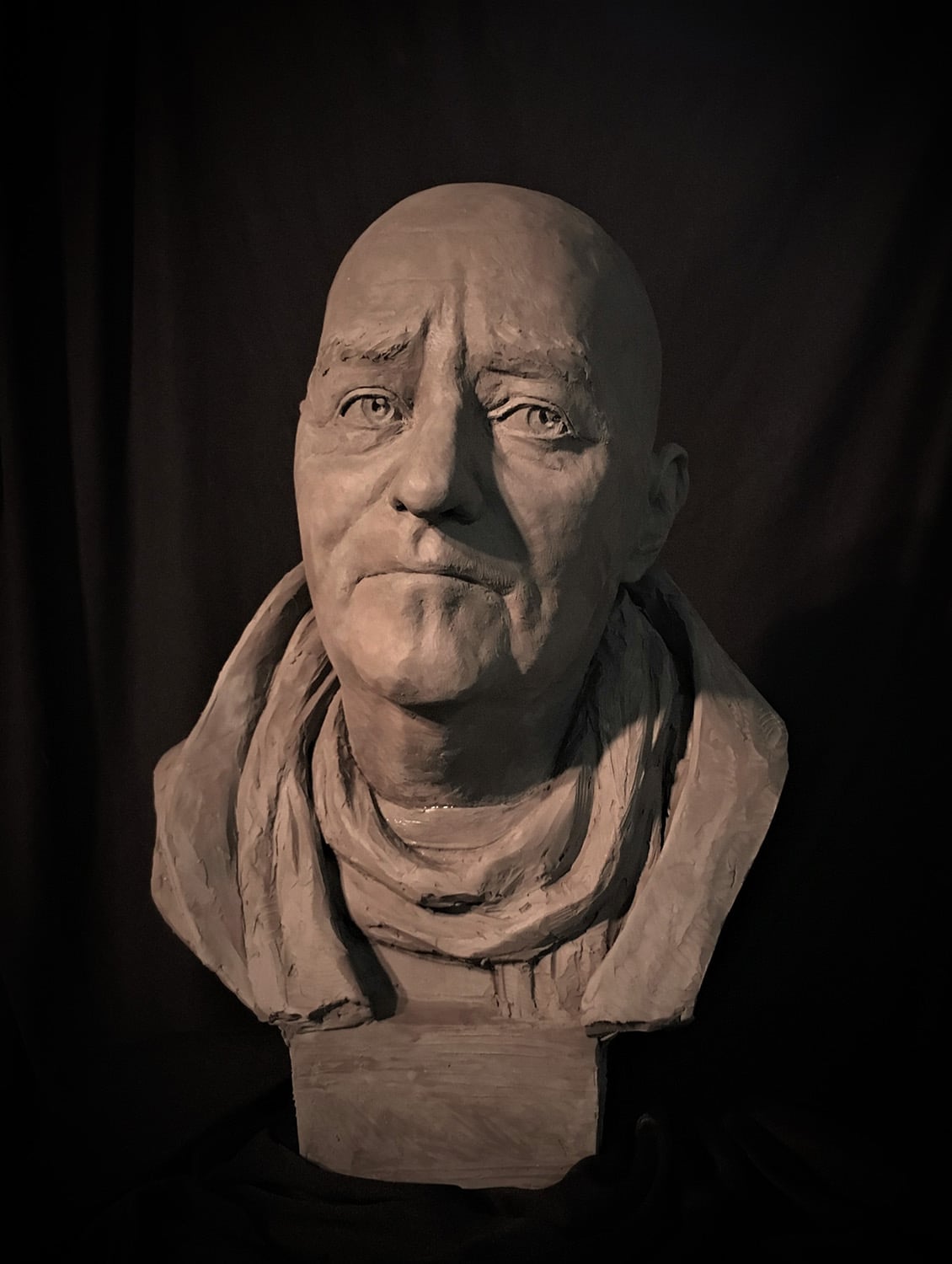 Part II: Sculpting the Features & Skull
When:TBD
Who: Teens and Adults
What: In Part I, the foundations course, we will have learned the forms of the features from casts: the mouth, nose, ear, and eye. We will have studied the scull and musculature. In Part II, we will sculpt a portrait from a live model.
Part I is not required, but will result in a better portrait and deeper understanding of the head & face.
Purchase a copy of Edouard Lanteri's book (not required) from Bookshop.org.
Summer Arts Intensive for Teens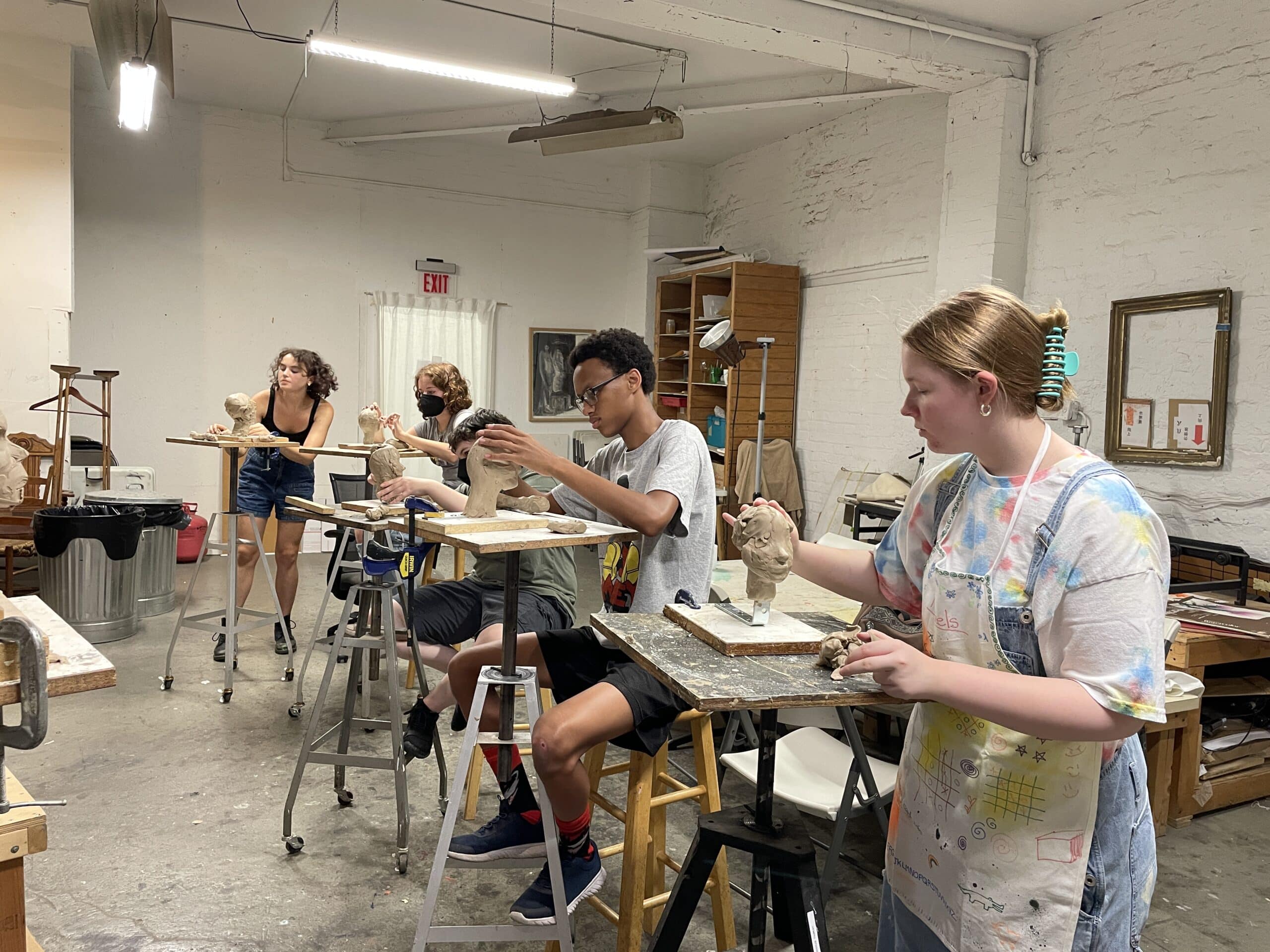 June & July, TBD
A week of art history, drawing from life, and sculpture at Hempel Studios for teens ages 13-17.
Each day we will have art history and drawing in the morning, lunch, and sculpture in the afternoon. Whether you are experienced in art or are just curious, this camp is for you. Artist's brains come in all sorts of shapes and sizes and functions. Art is for everyone.
While art is for everyone, that doesn't mean it is easy, and we'll need courage for the journey. Art is magical, but it is not magic. It is a skill like any other where mastery comes only after years of dedication and hard work. Are you ready to get to work?
REGISTRATION COMING SOON
Gift Certificates
Is there a person in your life who would love to take a sculpture class at Hempel Studios? Or do you have an adventurous friend who is always up for trying something new? The Hempel Studios gift certificate is perfect. You choose the amount and we take care of the rest. We'll wrap it up artfully and mail it. Each certificate comes with a wooden sculpture tool and a personalized note.
*Please give two weeks before anticipated arrival date, mail delays are possible.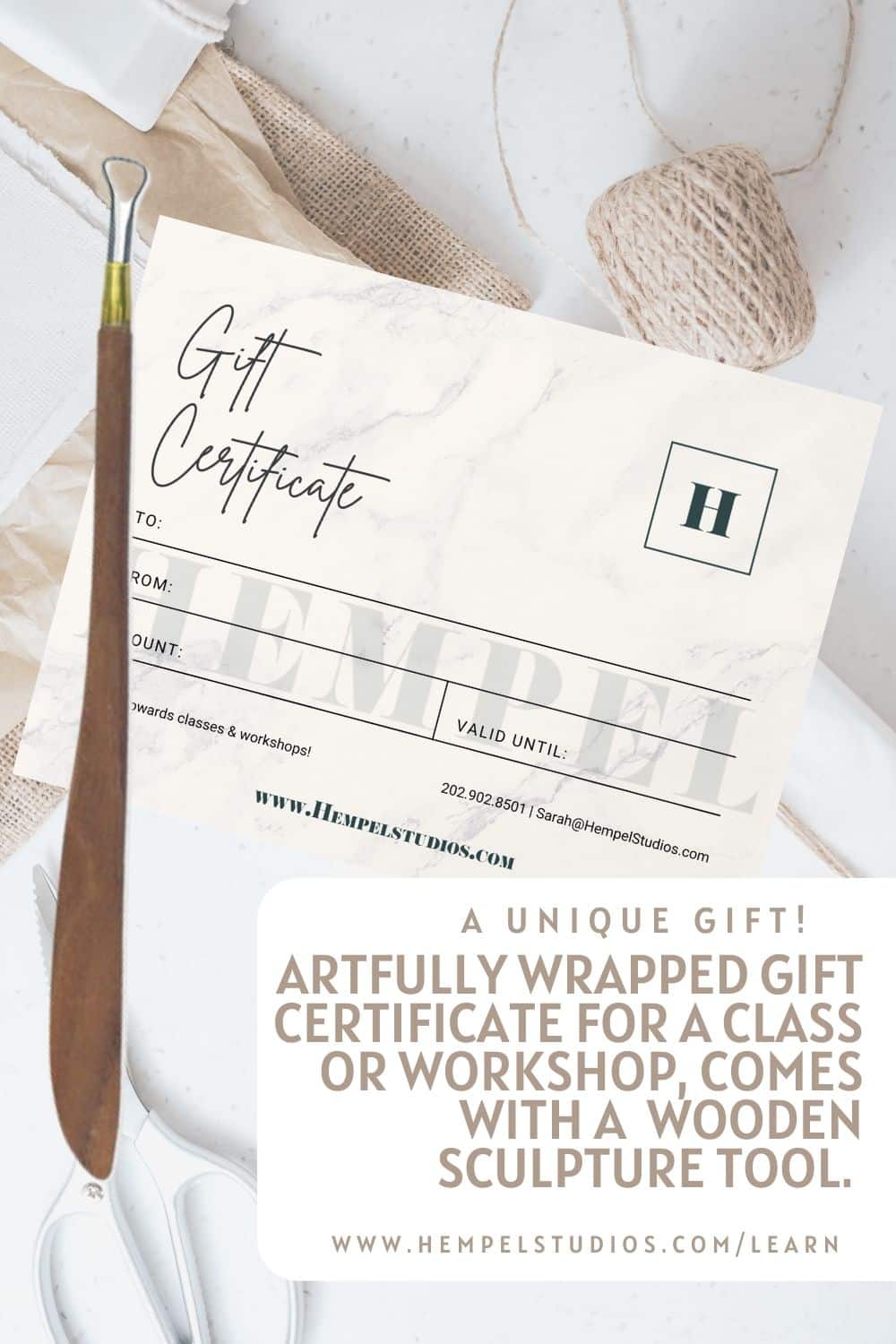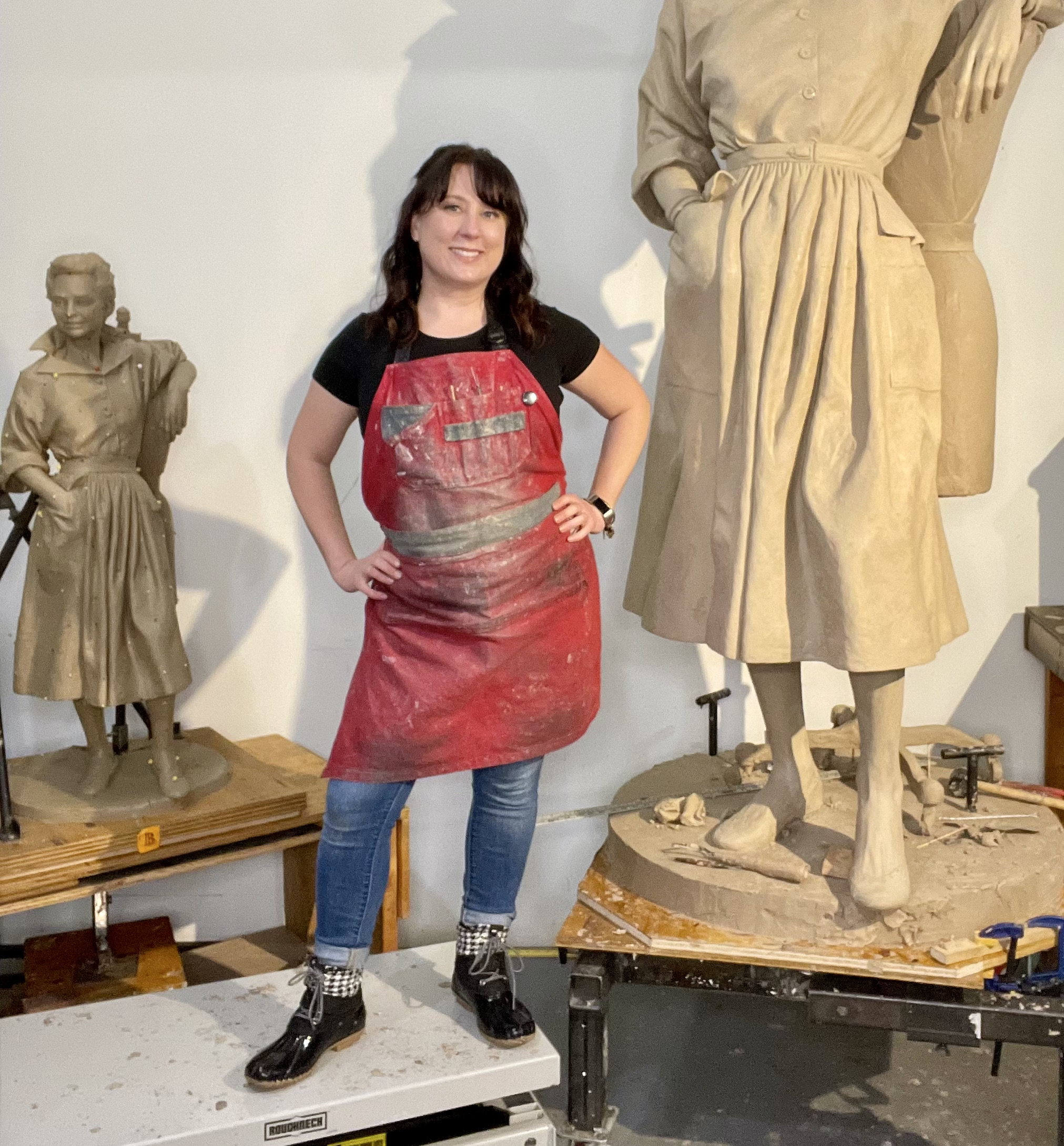 Originally from Michigan, Sarah Hempel Irani moved to Maryland to apprentice with the former artist-in-residence at the National Cathedral.  For the past twenty years, she has been sculpting expressive figures in clay, bronze, and stone.
Sarah recently installed the larger-than-life-size bronze monument to fashion icon, Claire McCardell, on Carroll Creek Linear Park. She is best known for two larger-than-life-size sculptures of The Virgin Mary and St. Joseph cut from Carrara marble at Our Lady of Mercy Catholic Church in Potomac. She articulated the clay sculptures in her Frederick studio, then, worked with a marble carving studio in Italy to have them carved. 
Sarah earned her MA in Medieval and Renaissance Studies from Hood College. She has been a visiting artist and speaker at Ave Maria University, Grove City College, Slippery Rock University, Covenant College, as well as Rotary Clubs and civic organizations. In addition, she has been a featured guest on the Makers & Mystics, Living from the Soul with Sam Torode and the Seminary Explores Podcasts.
She works out of her studio at the Griffin Art Center on West 5th Street, downtown Frederick.