Grow your skills with Hempel Studios Location: All classes are now being held at Frederick Community College in Frederick, Maryland.
Finishing and Casting: You will be able to take your clay sculpture home, but we will not have the time or resources for mold making and casting.  If you are interested in casting, I can connect you with mold-makers, though I prefer to think of classes & workshops as being more about the process than the finished product. I encourage all of my students to recycle the clay and create another sculpture. And another. And another. Learn more about the kind of clay we use here.
Mondays & Wednesdays from 3:00-5:00pm, begins January 22nd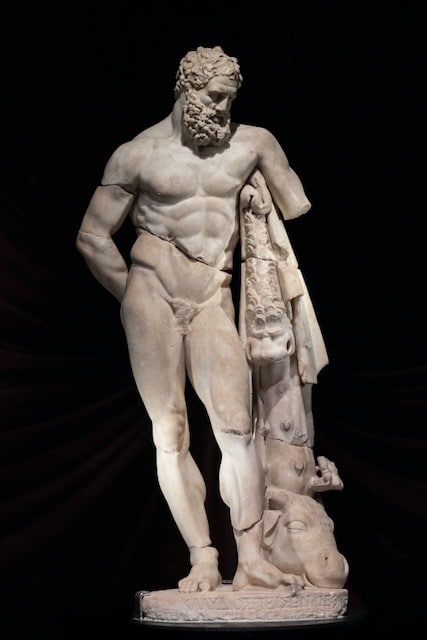 In these classes we will focus on sculpting the figure from life using oil-based clay over an armature.
ARTT 210 -
Sculpture
(3 credits)
Introduces students to a variety of sculptural practices. A number of methods for producing sculpture will be explored including both subtractive and additive processes. Sculpture's long and broad history will provide students with precedents for class projects and will connect student work to the continuum of art history. Students will provide all materials required for completion of projects.
ARTT 220 -
Intermediate Sculpture
(3 credits)
Offers further investigation of material and techniques introduced in Sculpture. Assignments will focus on a limited number of concepts. This provides the students with a framework to begin the process of portfolio development and the opportunity to work in series. Students will provide all materials required for completion of projects.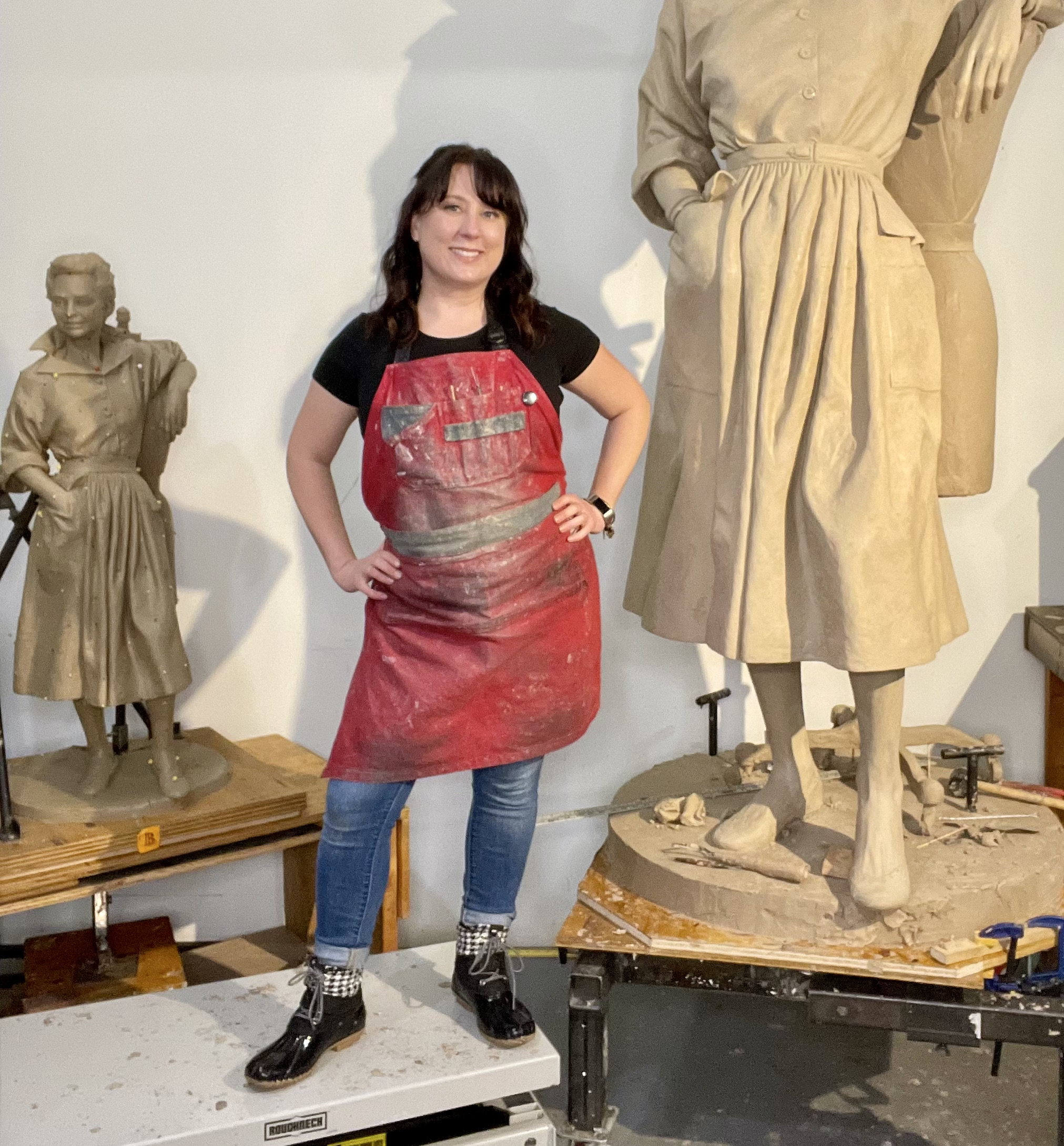 Originally from Michigan, Sarah Hempel Irani moved to Maryland to apprentice with the former artist-in-residence at the National Cathedral.  For the past twenty years, she has been sculpting expressive figures in clay, bronze, and stone.
Sarah created the larger-than-life-size bronze monument to fashion icon, Claire McCardell, on Carroll Creek Linear Park. She is best known for two larger-than-life-size sculptures of The Virgin Mary and St. Joseph cut from Carrara marble at Our Lady of Mercy Catholic Church in Potomac. She articulated the clay sculptures in her Frederick studio, then, worked with a marble carving studio in Italy to have them carved. 
Sarah earned her MA in Medieval and Renaissance Studies from Hood College. She has been a visiting artist and speaker at Ave Maria University, Grove City College, Slippery Rock University, Covenant College, as well as Rotary Clubs and civic organizations. In addition, she has been a featured guest on the Makers & Mystics, Living from the Soul with Sam Torode and the Seminary Explores Podcasts.
She works out of her studio at the Art Center on West 5th Street, downtown Frederick.