EMBARK ON A CREATIVE JOURNEY
"Creativity takes courage." ~ Henri Matisse
When: TBD SUMMER 2023
Where: Hempel Studios, Frederick, Maryland
Who: Artsy teens ages 13-17.*
Each day we will have art history  and drawing in the morning, lunch, and sculpture in the afternoon. Whether you are experienced in art or are just curious, this camp is for you. Artist's brains come in all sorts of shapes and sizes and functions. Art is for everyone.
While art is for everyone, that doesn't mean it is easy, and we'll need courage for the journey. Art is magical, but it is not magic. It is a skill like any other where mastery comes only after years of dedication and hard work. Are you ready to get to work?
$620 camp cost
$200 deposit to hold your spot
5 days
Art history topics, drawing skills, and sculpture
Taught by a professional sculptor with an MA in Medieval and Renaissance Studies
Cancellation Policy: $200 deposit is non-refundable unless there is someone on the waitlist to take your spot. 
$65 materials fee
Sculpture materials: metal armature, clay, and tools
Drawing materials: quality paper, pencils, charcoal, and erasers
Model fee for life drawing and sculpture
Non-refundable two weeks before camp, but you can pick up your materials if you need to cancel
REGISTRATION CLOSES ______
A bit of a warning…
This class is only for the brave. Every time we put charcoal to the blank page is an act of bravery. It's ok, no it's normal to feel uncertain and trepidatious, but make the mark anyway. Be brave enough to try something new. Are you brave enough to try?
This is not the kind of camp where you will walk away with a masterpiece. However, you will take home confidence and real hands-on skills. This week will not be easy, but you will learn a lot. You'll meet other teen artists and have a lot of fun. Are you ready?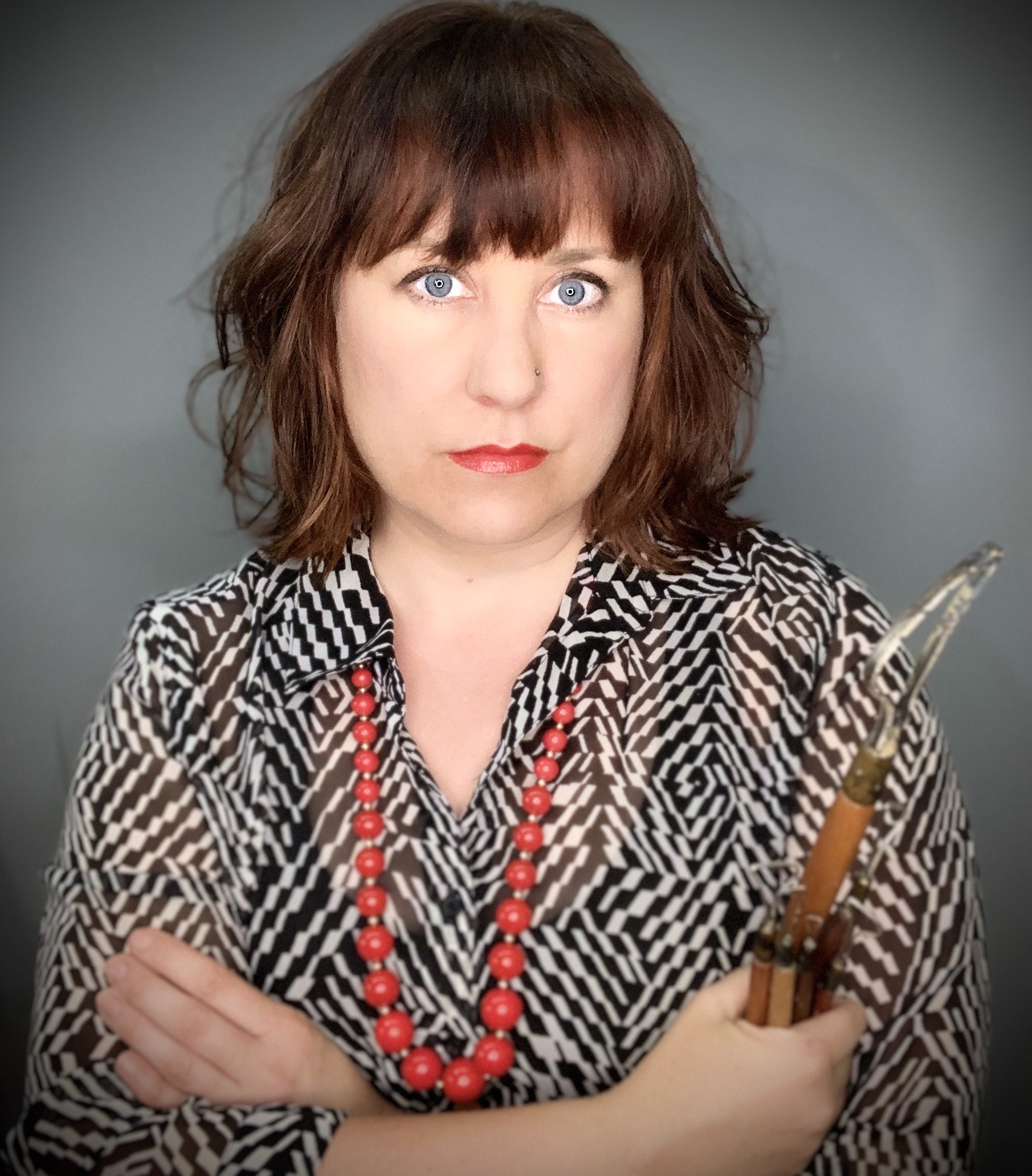 Sarah Hempel Irani
(202) 901-8501
Originally from Michigan, Sarah Hempel Irani moved to Maryland to apprentice with the former artist-in-residence at the National Cathedral.  For the past twenty years, she has been sculpting expressive figures in clay, bronze, and stone.
Sarah recently installed the larger-than-life-size bronze monument to fashion icon, Claire McCardell, on Carroll Creek Linear Park. She is best known for two larger-than-life-size sculptures of The Virgin Mary and St. Joseph cut from Carrara marble at Our Lady of Mercy Catholic Church in Potomac. She articulated the clay sculptures in her Frederick studio, then, worked with a marble carving studio in Italy to have them carved. 
Sarah earned her MA in Medieval and Renaissance Studies from Hood College. She has been a visiting artist and speaker at Ave Maria University, Grove City College, Slippery Rock University, Covenant College, as well as Rotary Clubs and civic organizations. In addition, she has been a featured guest on the Makers & Mystics, Living from the Soul with Sam Torode and the Seminary Explores Podcasts.
She works out of her studio at the Griffin Art Center on West 5th Street, downtown Frederick.
Art is magical, but it is not magic. It is a skill like any other where mastery comes only after years of dedication and hard work.
THEMES
MONDAY: Prehistoric Art and Lines
TUESDAY: Ancient Greeks and Romans
Discussion: The Figure in Art and "What's the deal with all the nudes?"
WEDNESDAY: Architecture as Art/ Public Art
THURSDAY: The Figure
FRIDAY: The Portrait