Putting down my phone has enabled me to read more books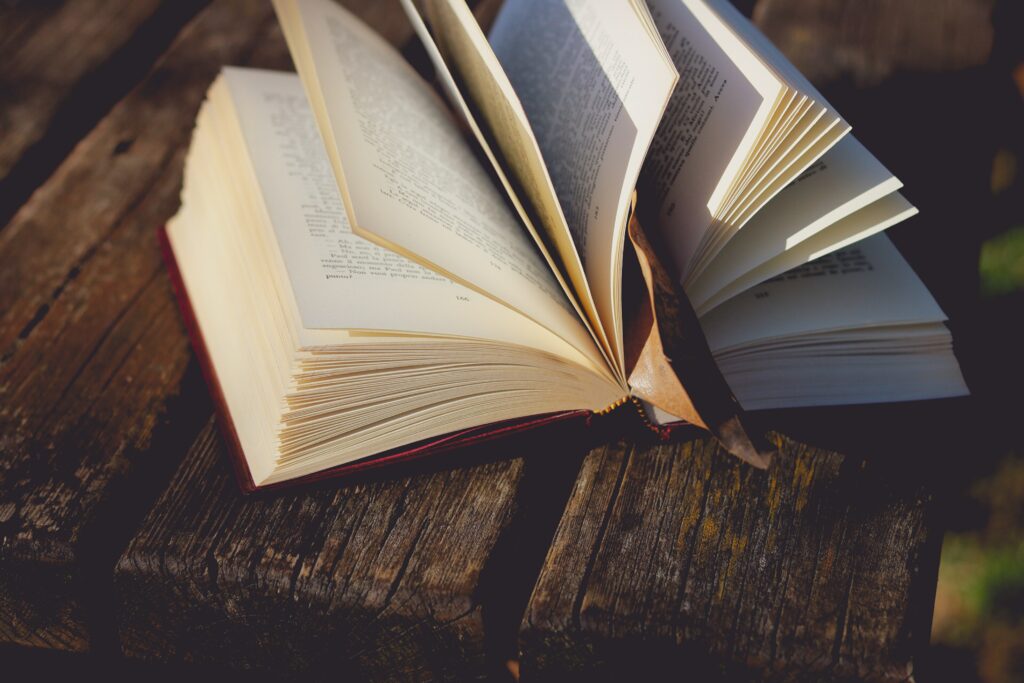 *In this post, am including in this post affiliate links. If you purchase a book from these links, a small percentage goes to keep my studio lights on and a small percentage goes to my local indie bookstore. This is in an effort to move away from the Amazon affiliates program and towards supporting local retailers.
---
My friend, Sarah Hinlicky Wilson, and I were talking one day about time management and creative work. Before I dive into that too much, please go look at her blog and sign up for Theology and a Recipe. You can thank me later. In our conversation, she told me about the work of Cal Newport and his book, "Deep Work." His thinking on the subject has had a tremendous impact on her family and work. So, of course I ran to the library to check out the book. I should have purchased it because it's a book I'd like to return to, underline, and markup. In his book, he recommends a shut down time where we close our laptops, plug in our smartphones, and be done with work for the day. It's more challenging than it sounds, but I've been giving it a try. What's been remarkable
Deep Work and a Shutdown Time
I've already devoured "Deep Work," also by Cal Newport and cannot get enough of his podcast, "Deep Questions." I desire the deep life, but with ADHD and a voracious natural curiosity, it's very challenging for me to embrace it on a practical level. My often more often than not, a day ends with me collapsing exhausted into bed asking myself, "What did I do today that I found meaningful? or "What have I done today that has contributed to the things I value the most?"
Cal Newport recommends a shut down time. This is a time when we close our laptops, plug in our smartphones, and be done with work for the day. It's more challenging than it sounds, but I've been giving it a try. Following Cal's advice, I've been plugging my phone in earlier in the evening and spending that time reading. It's amazing how many pages I've been able to read in only a few weeks when I'm not doom scrolling or mindlessly scanning through Instagram. On my nightstand right now are a few books.
Digital Minimalism
First up: "Digital Minimalism: Choose a Focused Life in a Noisy World," by Cal Newport.
Digital Minimalism is less about getting rid of your social media accounts and more about being thoughtful about how you spend your time. Newport defines it this way:
Digital Minimalism is a philosophy technology use in which you focus your online time on a small number of carefully selected and optimized activities that strongly support things you value, and then happily miss out on everything else.

Cal Newport
The trouble with me is that I'm an Enneagram 7 and the Fear of Missing Out (FOMO) is strong. During the first lockdown in March 2020, I felt so liberated and enjoyed staying home. There was nothing to miss out on because nothing was happening. That time felt like a gift to me, though I do recognize that it was also a time of great fear, want, sickness, and death for many others. As the world jolted back into frenetic activity, I find myself wistful about that quietude that I cultivated in those first two weeks. I have been reflecting on that time and trying to cultivate a life with margin and quietude while living in this frenetic world
How to Be and Anti-Racist
I just finished reading "Stamped: Racism, Antiracism, and You," by Jason Reynolds and Ibram X Kendi. In December, my daughter was in a play that took place during the Civil War. She was asking so many Civil War related questions, that I put our current history lessons on the shelf and we dove into American History. When we went to the library for books on the Civil War, there were plenty in the young elementary kid section and in the adult section, but very few for those middle grade. This was the only one that I found aimed at middle schoolers. I wanted to read through it first and really go into it. The YA style used in this text does not appeal to me, but the quick pace does. It is an adaptation of Ibram X Kendi's book "Stamped from the Beginning," which is a long, heavy tome, though important to read. I am juggling a lot, so for now, I'll stick with the middle school version. This book is introducing me to a lot of history and ideas that were not covered in my history classes and is providing great fodder for discussion on the unfolding of the Civil War as well as it's lasting legacy in contemporary American culture. 
Kabbalistic Wisdom
This last book will require a longer post once I finish it.
"The Essential Zohar: The Source of Kabbalistic Wisdom," by Rev P.S. Berg. This may seem a very esoteric book for me to be reading, but hear me out.
Years ago, I heard an interview on one of my favorite podcasts, "On Being with Krista Tippett," with Rabbi Lawrence Kushner that expanded my experience of God in every day life. It was such a profoundly important interview that I've listened again and again. Rabbi Kushner mentions "The Zohar" many times in the interview, but I had never heard of it nor knew what it was. So, when I saw "The Essential Zohar" at the bookstore, I knew I had to bring it home. It's a challenging text that attempts to get at the the heart of the Kabbalah. This is what happens when I follow curiosity!
365 Journal
And finally, the 365 Day Journal. This is less about what I'm reading and more about what I'm writing. I have too many days where I feel like I did nothing, yet when I write down the things I did do, I see the slow progress over time. I had wanted a better system of record keeping for what I do each day with homeschool as well as in the studio. This 365 page blank book was the solution. At the end of each day, I write a few sentences to re-cap the day. It's a simple exercise that I'm sure will evolve over the year, but for which I'm sure to be thankful in the future. This is an exercise that can be done in any notebook.
I'm curious: What is on YOUR nightstand?
---