"Art is not a thing, it is a way."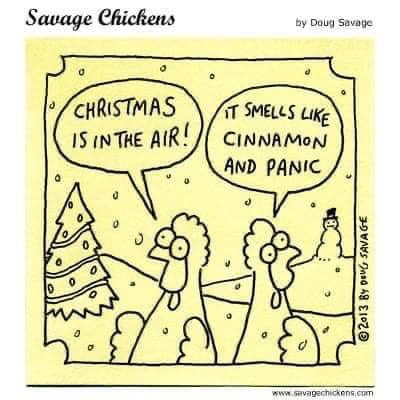 One of my favorite comic strips is called "Savage Chickens." In this comic, one chicken says to the other, "Christmas is in the air!" The second chicken responds with,"It smells like cinnamon and panic."
This time of year is typically a high-stress, too-busy, and oh-no-we-have-the-flu (or RSV or Covid) time of year, leaving a pinch of panic in the air. It's a hard season for art, at least it is for me. It's dark by 4:30pm and there are more things on my To-Do list than usual. Sometimes I wonder if the Muse takes a winter vacation because I do not hear from her all month!
For the past 15+ years, I have wrestled with the merging of domesticity and art. They've felt pitted against one another and that has left me feeling incongruous in my own life. It doesn't have to be this way. Elbert Hubbard, best known as the founder of the Roycroft artisan community and influential figure in the Arts and Crafts movement in the US says, "Art is not a thing, it is a way."
Art is not the individual objects that I make in my studio, but it is the whole of life. I cannot remove myself from being an artist at home, neither do I cease being a mom when I am working in clay. How do I infuse a little bit of art and meaning in to my every life? How do I make my studio life a bit cozier? What are ways that I merge my different vocations into one person, one life?
Advent, Week 2
Since it's the second week in Advent, I shall begin there.
1.) Lighting Advent Candles
This is the most common way to mark Advent. Candles make our dark spaces feel special, cozy, and -dare I say? – holy. They are simple and inexpensive, just don't forget to blow them out!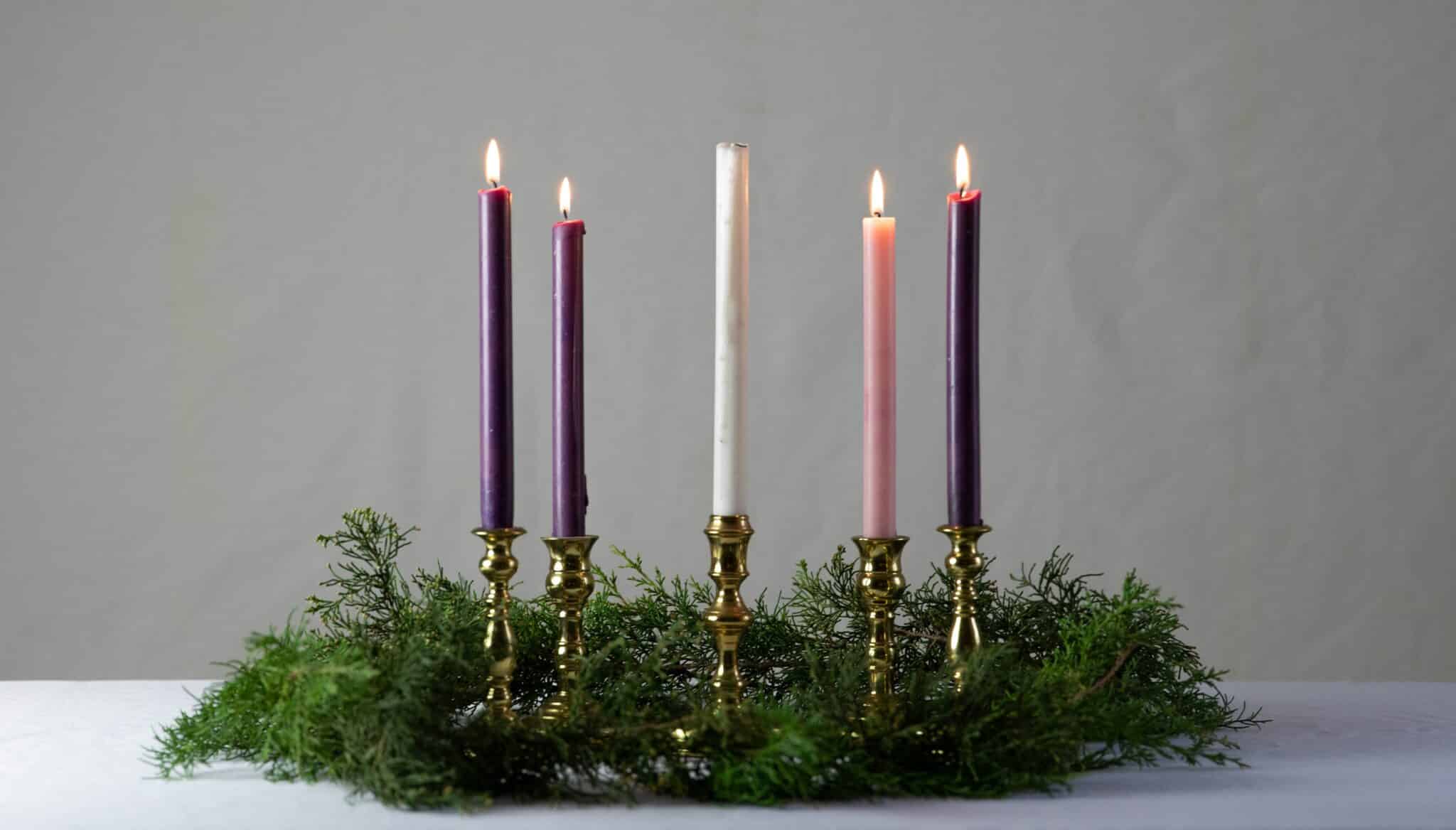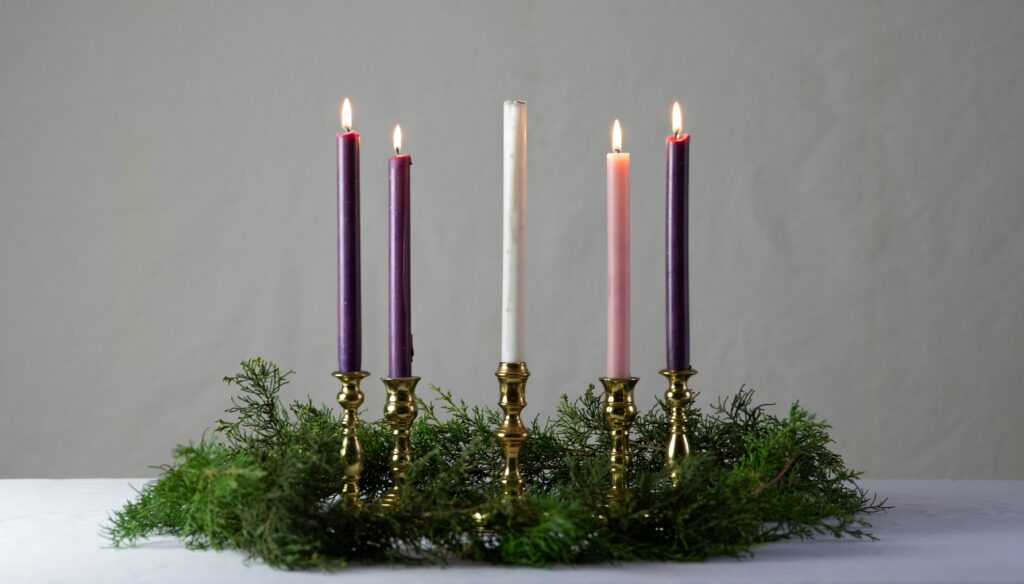 2.) Learn to Make Soup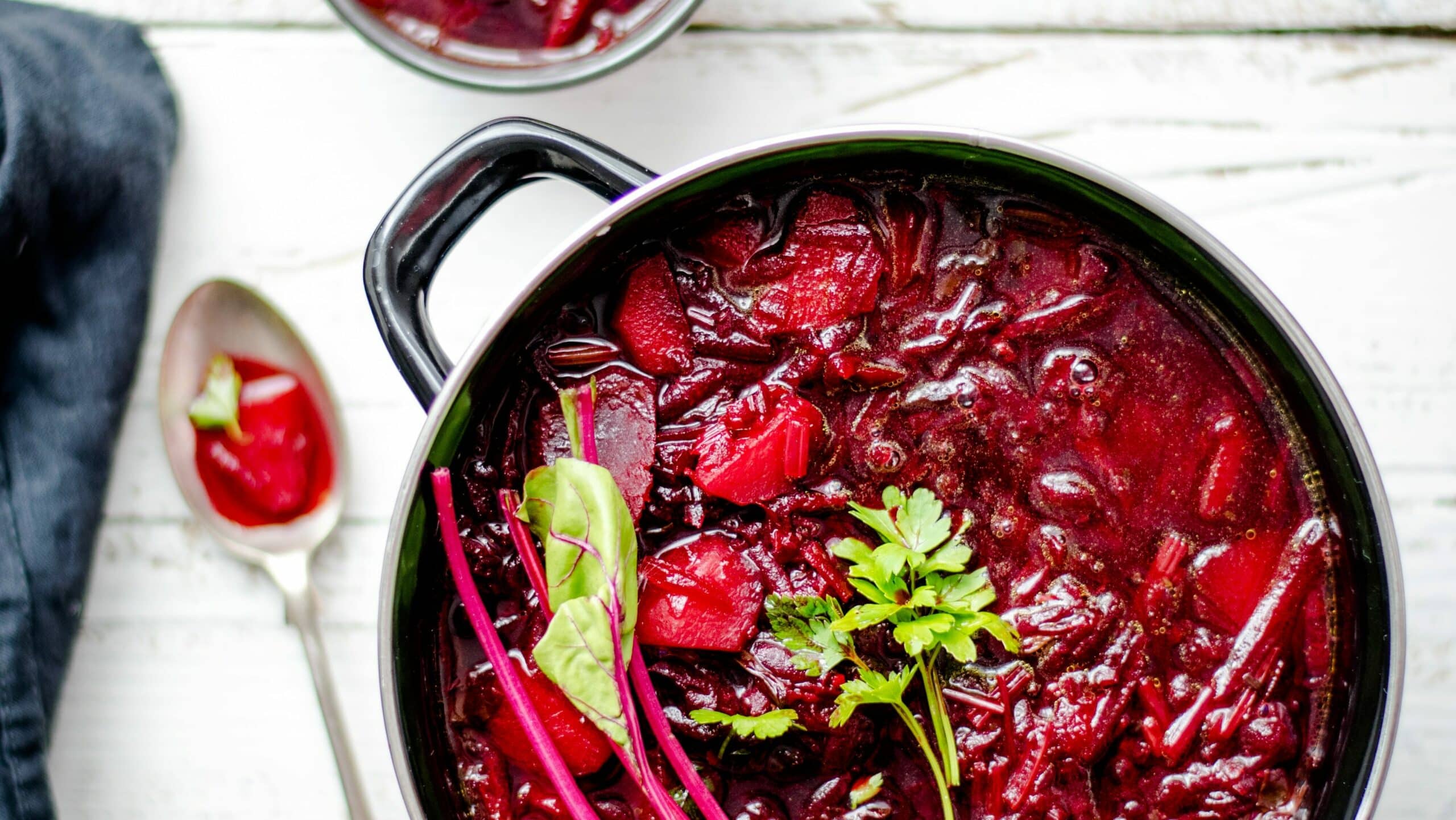 Soup is my favorite winter meal. I can put a bunch of vegetables and broth in the crockpot and let the smell fill my house while I'm at the studio. I especially love borscht because it is so rich and earthy, plus purple is the color of Advent. I have easy go-to soup recipes that I love year after year, but I am always hunting around the internet for new ones to try. Make sure you check out The Modern Proper for great recipes! (Not my blog, not an affiliate link, just great recipes.)
4.) Setting an Advent Table
I bought some simple linen placemats that coordinate with the colors of the liturgical calendar as an easy way to mark the season. You could use napkins or a centerpiece, dishes, or other decorations.
Green: I ordered extra green ones because Ordinary Time takes up most of the liturgical year and it is represented by the color green. My green placemats are more of a moss green to coordinate better with my home decor.
Purple and Pink: For Lent and Advent I have purple place mats and a pink set for the third week in Advent. Some denominations prefer blue during Advent, as a symbol of Hope.
White and Gold: I use a golden placemat set on top of a white table cloth to mark the special days usually marked by white: All Saints Day, Christmas Day, Epiphany, and the Baptism of Our Lord, Holy Trinity Sunday, The Transfiguration, Christ the King, and Easter. Since Easter is the most important day of the Liturgical calendar, the room is decorated with more festivity.
Red: We use red for Holy Week and Pentecost.
4.) Daily or weekly readings
My two favorite books for Advent readings are Scott Erickson's Honest Advent and Watch for the Light: Readings for Advent and Christmas.
Honest Advent explores the deeply human themes present in the Advent season. This season is often a sanitized version of a sweet little squishy baby being born in a sanitized manger, stars twinkling and angles gathering round. We often ignore the dangers of Mary's predicament, a grueling journey to Bethlehem, giving birth in a barnyard, the cruelty of King Harod, and the fear that must have gripped the Holy Family. In all of those gritty and raw places, God gives us hope and redemption. Scott lovingly illustrates each of these Advent meditations. I look forward to it each year as I contemplate the more difficult parts of being human. You can order it from Bookshop.org or from Scott's website.
Watch for the Light: Readings for Advent and Christmas is a collection of essays by brilliant writers like C. S. Lewis, Madeleine L'Engle, Thomas Merton, and Philip Yancey. There are meditations by Martin Luther, Meister Eckhart, Eberhard Arnold, and Christoph Friedrich Blumhardt, not to mention T. S. Eliot, John Donne, and Sylvia Plath. It's a treasure trove of great thinkers. You can order it on Bookshop.org as well.
How are you embracing this time of year? What artful practices do you love?