Dispatches from Château d'Orquevaux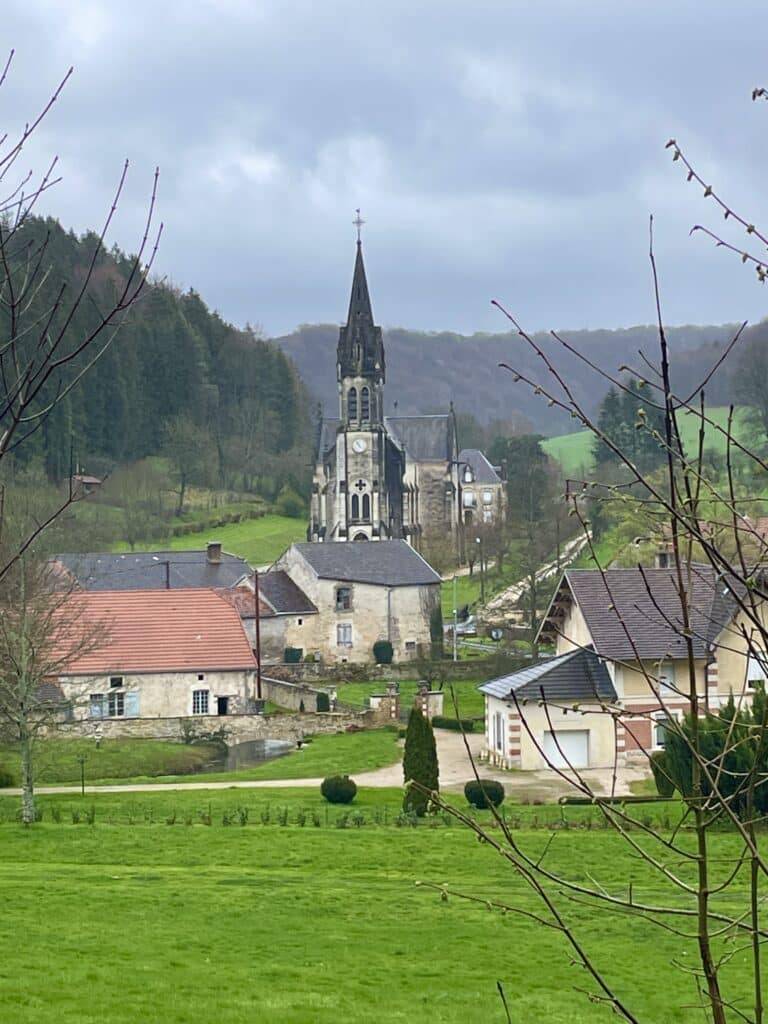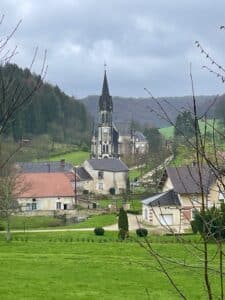 Rainy days call us to introspection.
When I lived in Michigan and Pennsylvania, the skies were heavy and cloudy for months on end and I suffered from crippling seasonal depression. When I moved to Maryland, we have enough sunny days punctuated throughout the year that it has not affected me terribly. I was disheartened when I saw the weather forecast for rain and clouds all week long here in Orquevaux.
As I walked down the hill from that château to the studios in the stables, I snapped this picture of L'église Saint-André in the distance. The rain today highlights the patina of the church and the verdancy of the spring grass. The château is quiet today, artists all behind their studio doors working hard on painting, writing, film editing, and sculpting.
Images from Château d'Orquevaux