The Madonna and Child' after a drawing attributed to Ludovico Carracci, by Thomas Vivares
In honor of Mothers Day, here is a beautiful depiction of the Virgin Mary with the Infant Christ.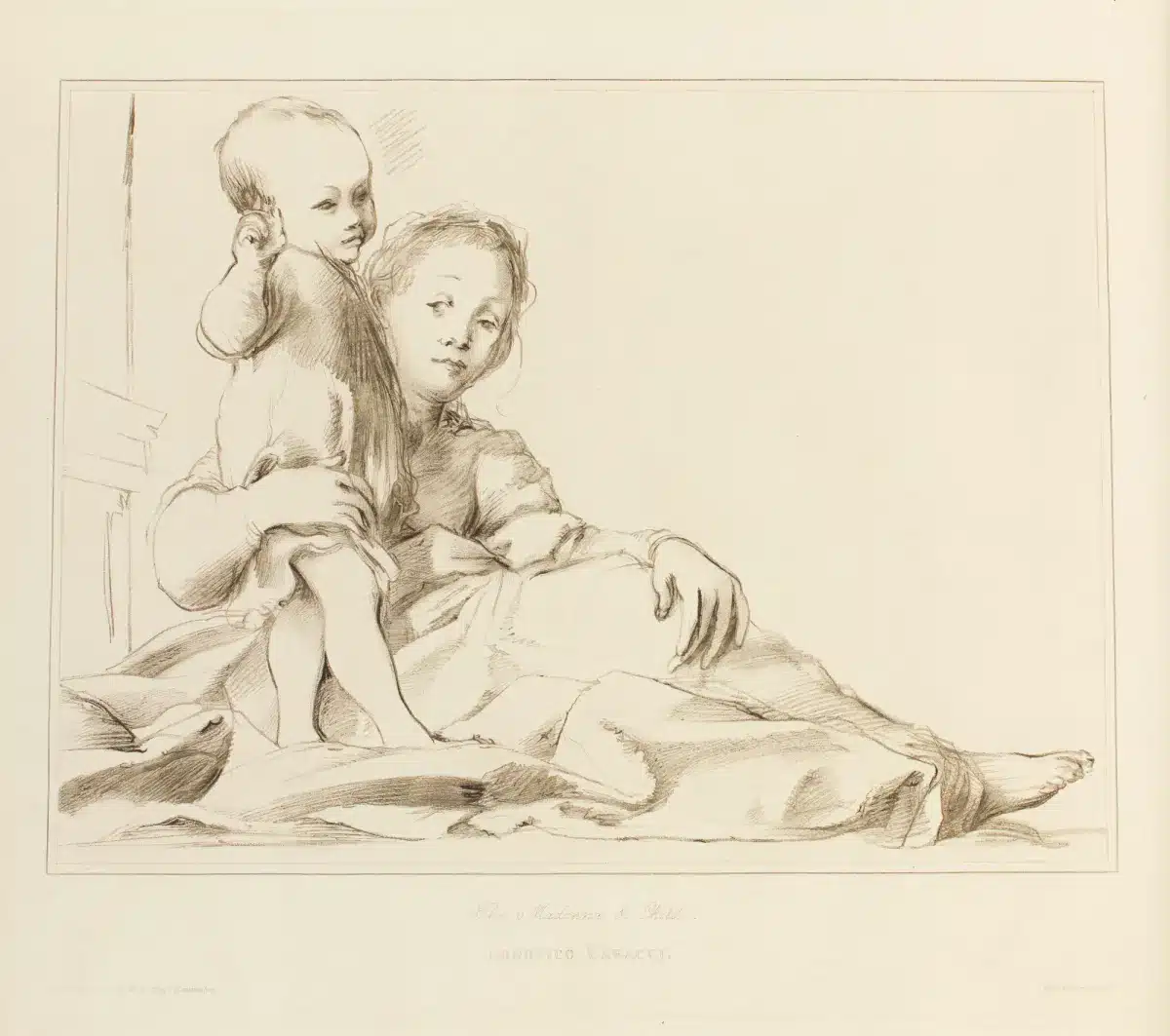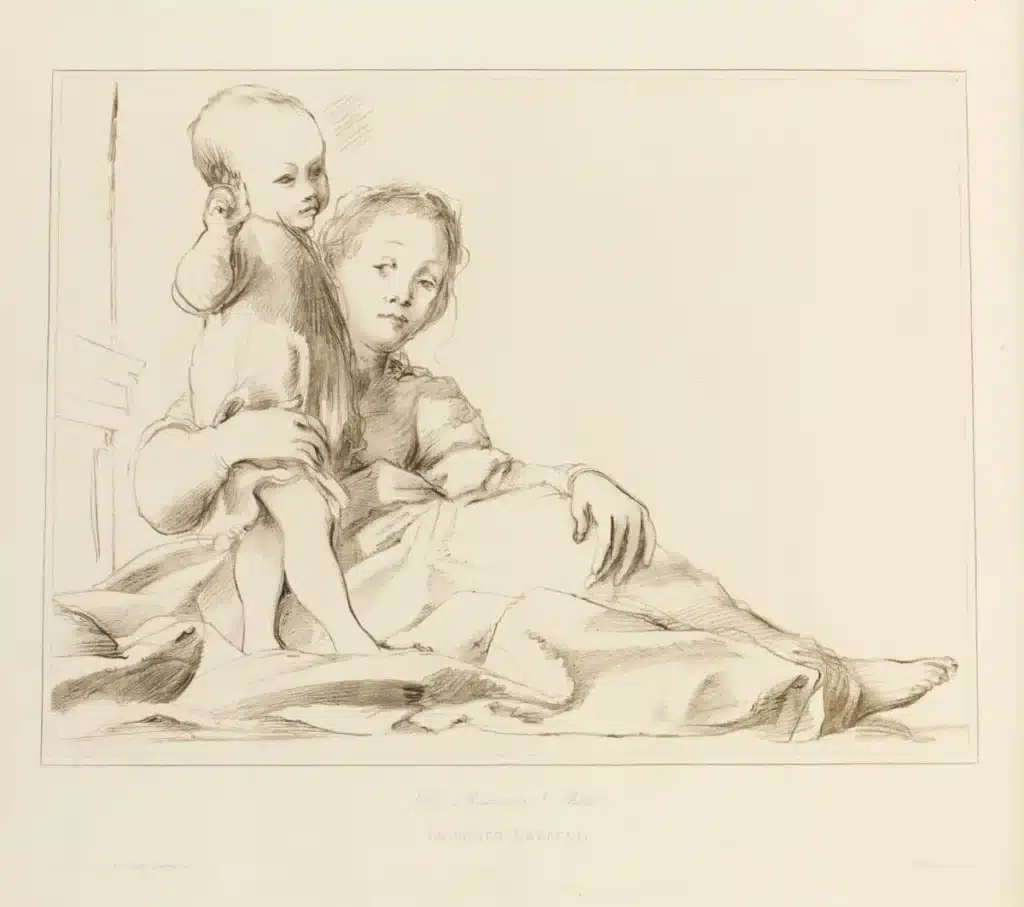 I love that this is a Master Drawing of a Master Drawing. Thomas Vivares drew this "Madonna and Child" after a drawing attributed to Ludovico Carracci in 1823. It's part of the collection of the Royal Academy in London.
This is an etching and aquatint in color on J. Whatman wove paper, which you can still purchase from the J. Whatman online store. However, an extremely sharp graphite pencil on Strathmore toned paper or the Canson Ingres paper— if you don't want to shell out for the Whatman paper– would be just fine for this drawing. I love drawing with a Staedtler Mars Lead Holder because it's easy to get a very precise point and the pencil never gets too short. If you do try this on the Whatman paper, please report in and let us know what you think of the experience!
As always, if you like to keep your drawings in a notebook, no special paper is needed for Master Drawing Mondays. The key principle here is to spend time looking closely and studying the quality of line of an old Master Drawing.
---
Wait… I missed what all of this is about!
The challenge of Master Drawing Mondays is to set aside time to copy a drawing. You can either choose from a book, or I will provide a weekly prompt from a museum collection. If you are on social media, use the hashtag #MasterDrawingMonday and tag me on Instagram @SarahHI. Let's see how many out-of-practice artists we can encourage to take up a regular practice of copying the old masters!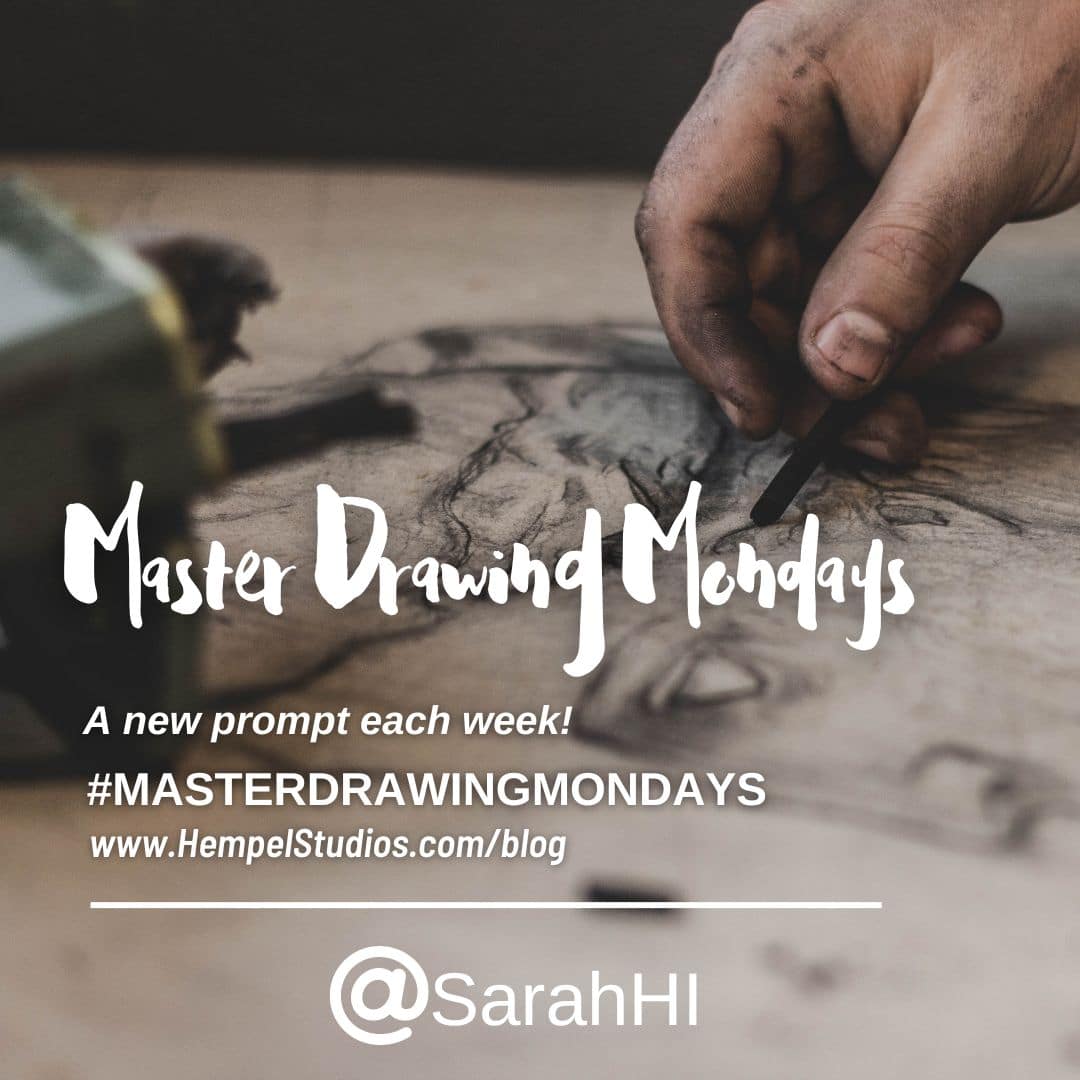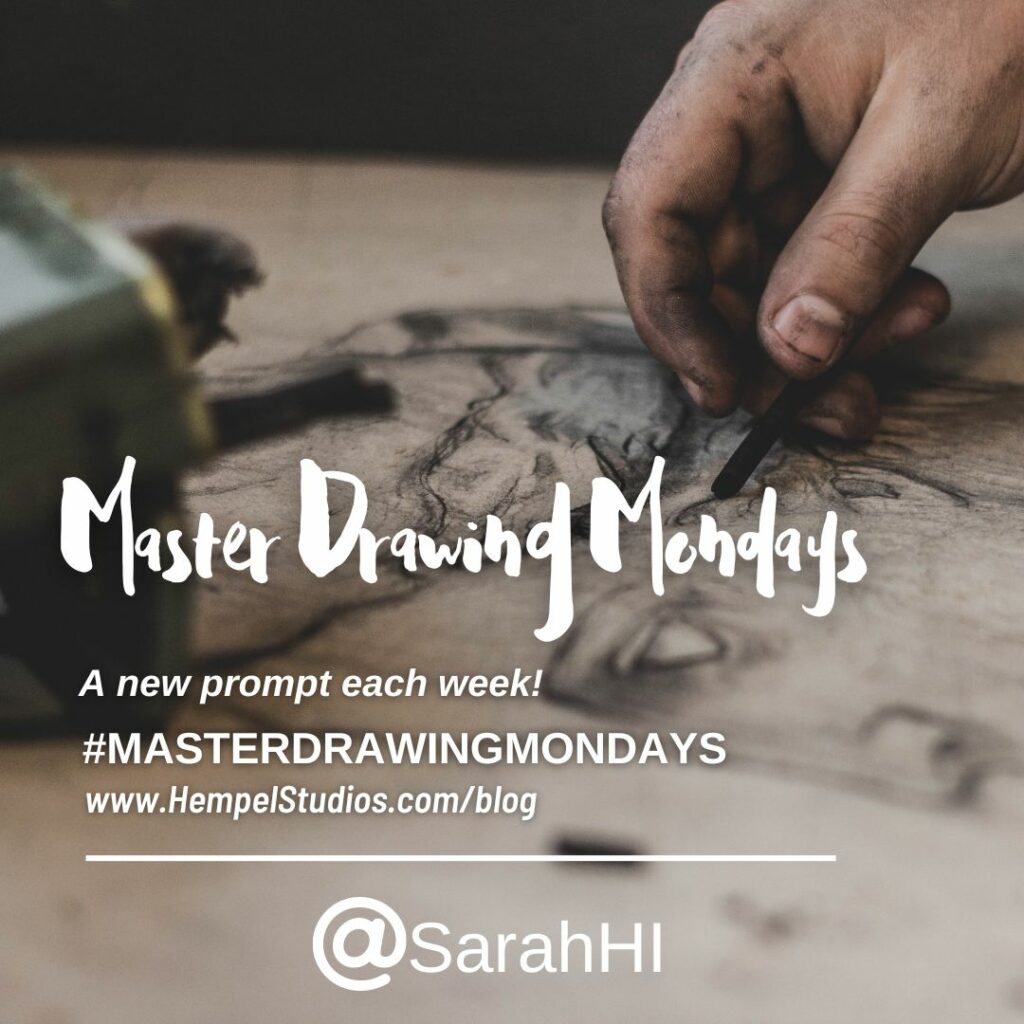 Share your drawings on social media, or hang it on your mom's fridge!
#MasterDrawingMondays
---
#MasterDrawing Mondays is free and open to anyone. All of the links on this page are to outside sources. I do not receive compensation for any sales of books or art supplies.