Château d'Orquevaux, April 2023
Typically, I work on commissioned sculpture that's very concerned with particulars of an historic person, about a particular place, and speaking to a particular community. I consider the site as much as anything else when I design a new work.
While at Chateau Orquevaux, I was plucked not only from my everyday life, but my well-equipped sculpture studio. The clay I purchased in Paris was extremely difficult to work with, so I turned to other materials, including aluminum foil and plaster.  I let myself play, try new things, and respond to this place in unexpected ways. These sculptures are a response to my environment, the materials available to me, and my own imagination.
The Absurdity of the Holy
The sculpture of The Visitation was inspired by a little Medieval niche sculpture in a doorway in the village of Orquevaux.In the story of the Visitation, the Virgin Mary has just gotten word from an angel that she will miraculously become pregnant with the Christ Child. Afterwards, she goes to see her much older cousin, Elizabeth, who is also miraculously pregnant. I imagine the two laughing at the absurdity of this Holy Moment. Since I typically work with life-size sculptures, I photographed the work with an optical illusion to make it look larger. 
Veiled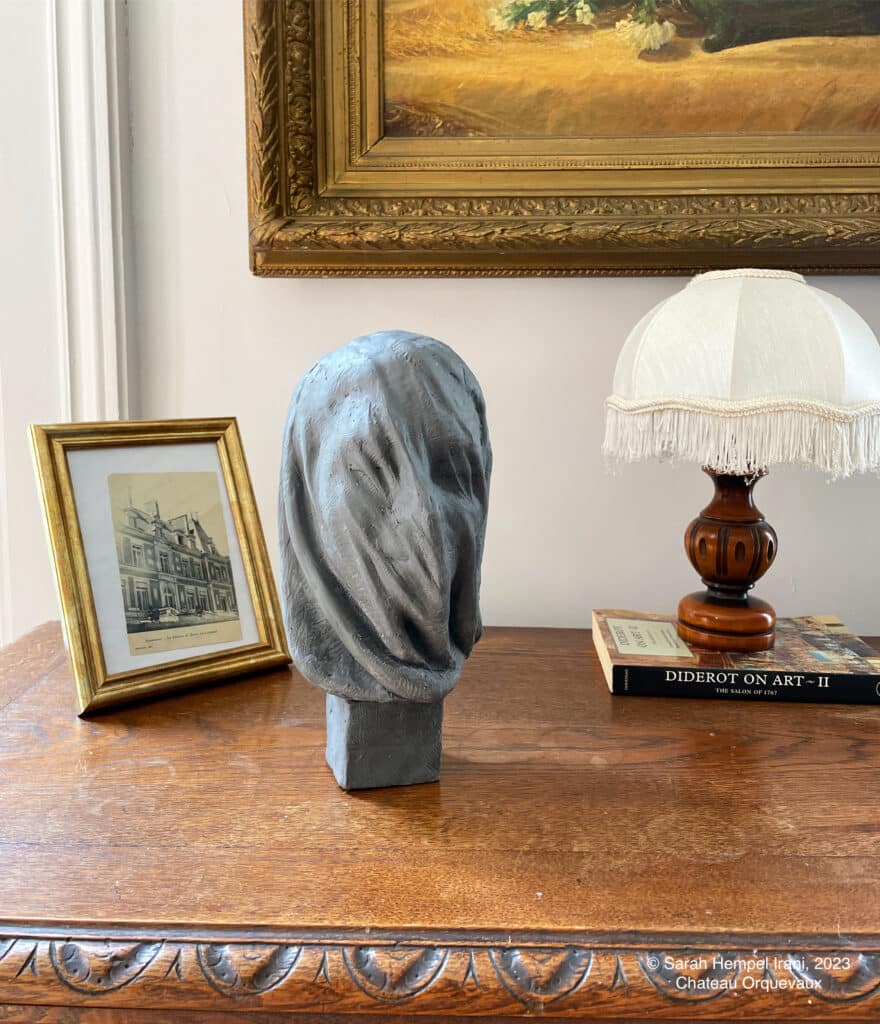 I love all of the sculptures around the Châteaux and wanted to make something that would blend in with the others. I created a portrait bust, but did not have a particular visage in mind. So, I wrapped the face with the illusion of thin fabric and placed it around the château among the other works of art. 
Silver Goat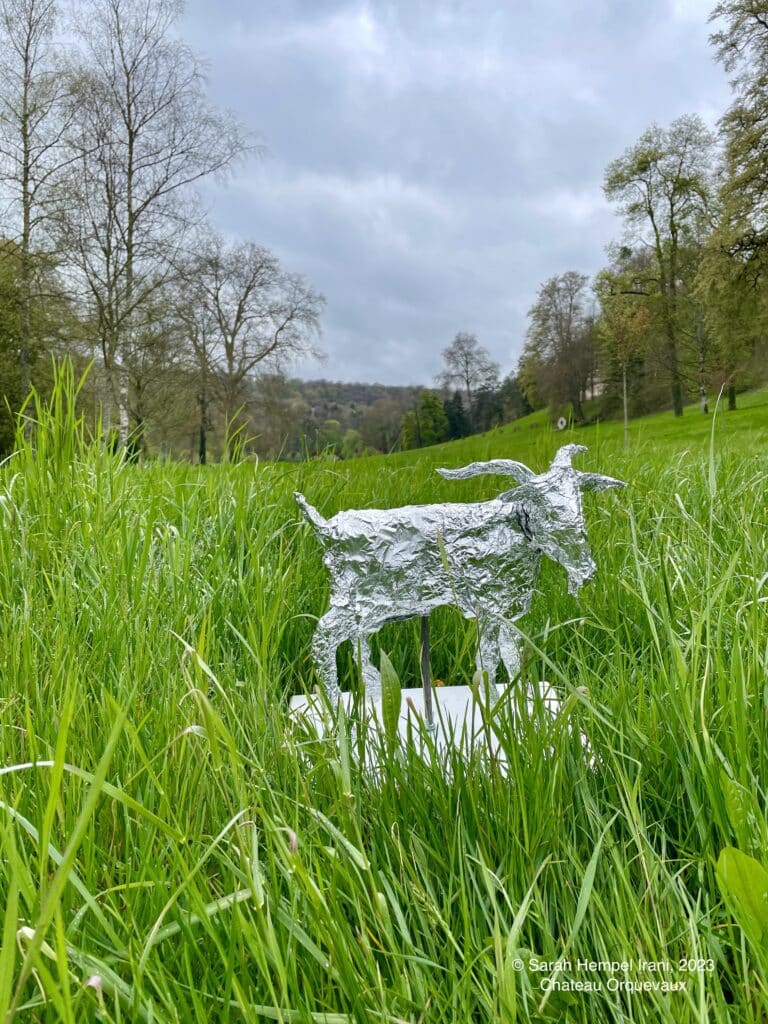 When I arrived, I immediately went to see the goats. I drew a picture in charcoal and fleshed out my armature with foil in preparation to add the clay, but he was right as a silver goat so I left him as such.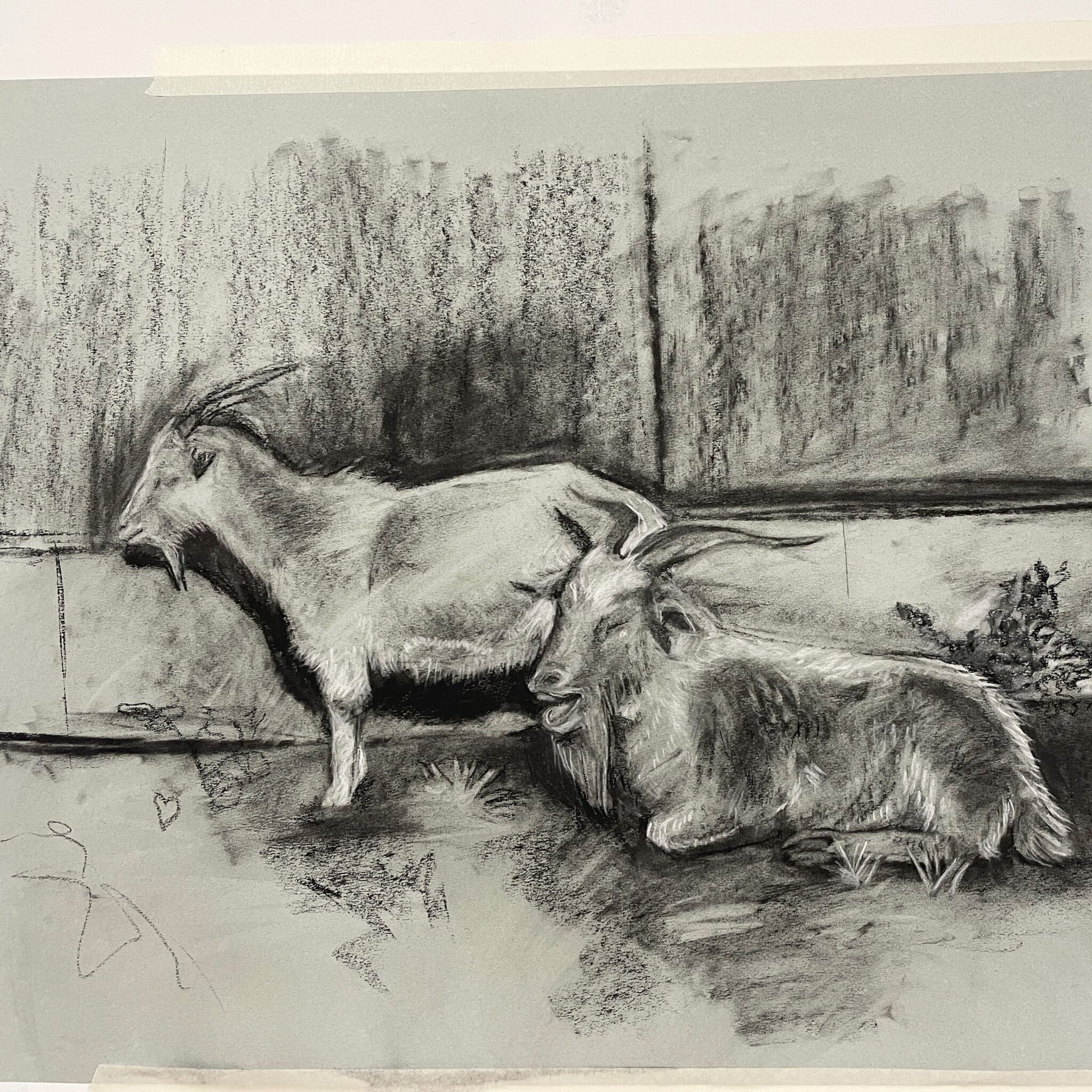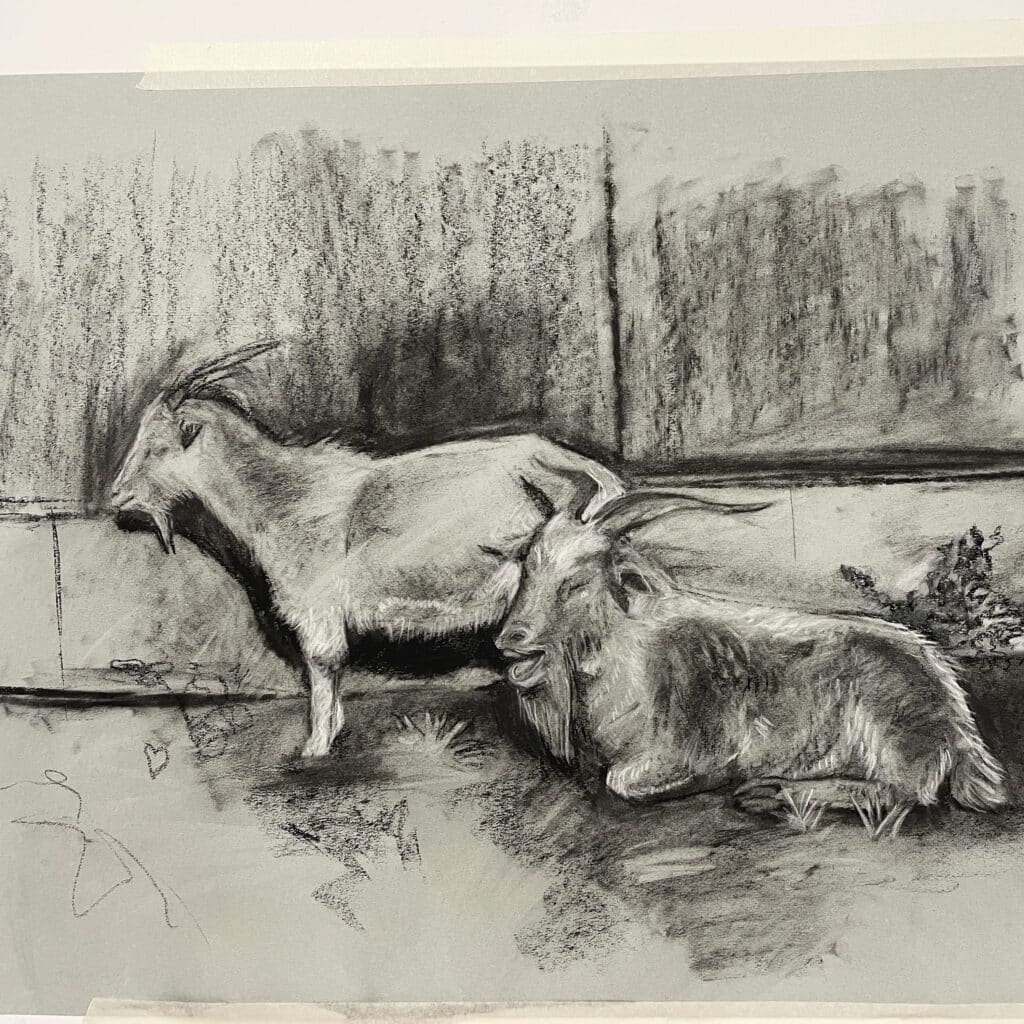 Minotaur Farewell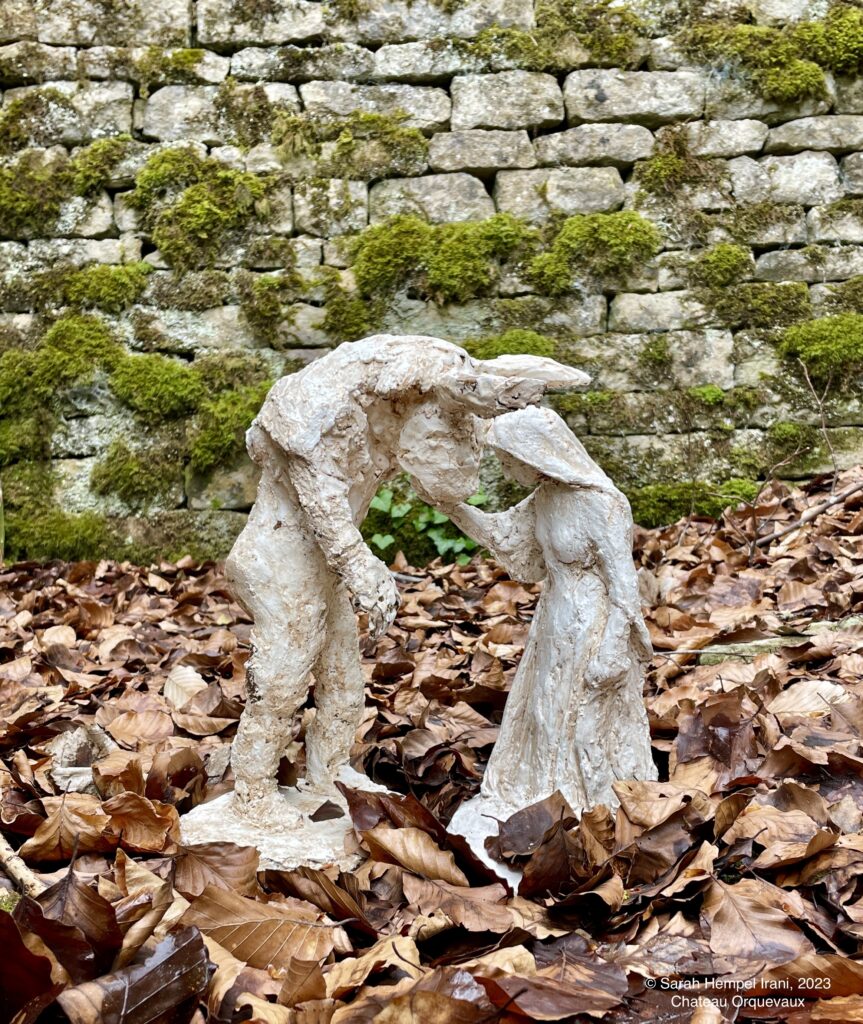 I have been interested in images of the Minotaur and his mother, Pasiphæ for some time now, but when I saw the little dungeon off the grassy trail behind the stables, I imagined it to be the gate to the Minotaur's labyrinth. Even though he was a monster, I imagine that his mother loved him and grieved as he left her house and was imprisoned in King Mino's Labyrinth.