Whenever I head in to Washington D.C. I have a routine that I have done since I moved here in 2000. I get on the Red Line and head south. I transfer at Chinatown, travel one stop, and get off at the Navy Memorial. I still get butterflies in my tummy when I ride up the escalator, the same as the first time I came. When people come visit me, I take them this route as well.
I pay my respects to the Navy and the Lone Sailor sculpture by Stanley Bleifeld. This place is special to me for two reasons: my father was in the Navy and it shaped much of my life growing up, including living on a military base in Misawa Japan. Secondly, Stanley introduced me to Studio Antognazzi, who carved the sculpture of St. Joseph that I did for Our Lady of Mercy. Visiting Studio Antognazzi in Pietrasanta remains one of the most amazing moments of my life.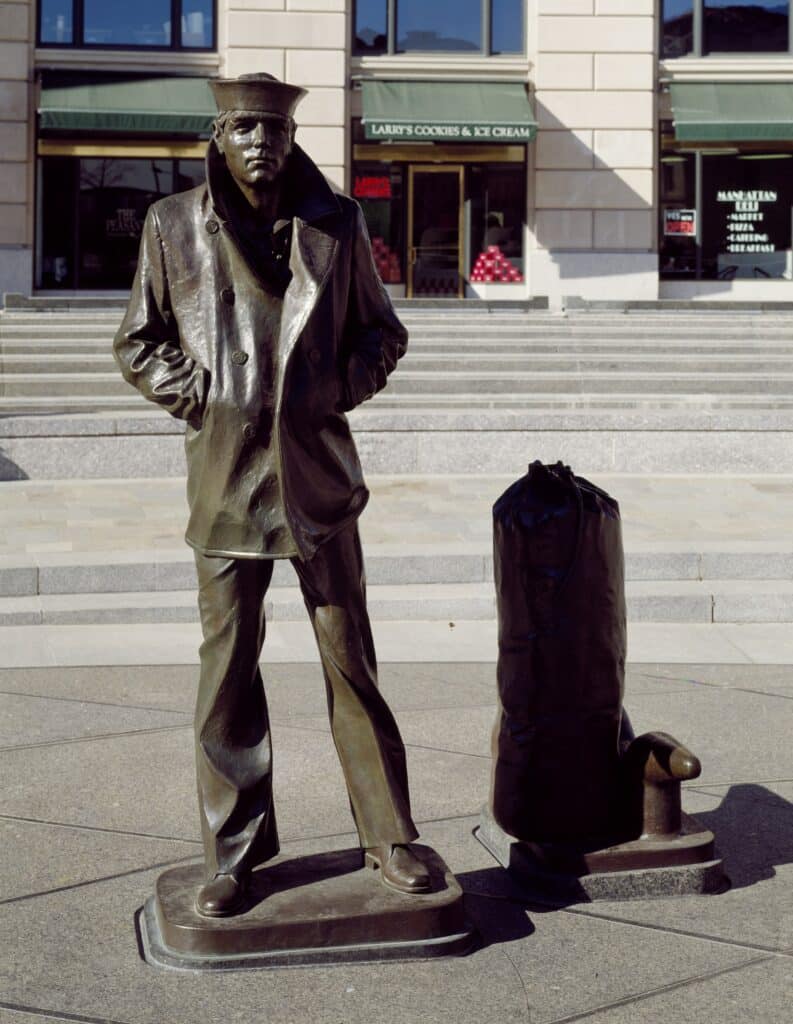 Teaism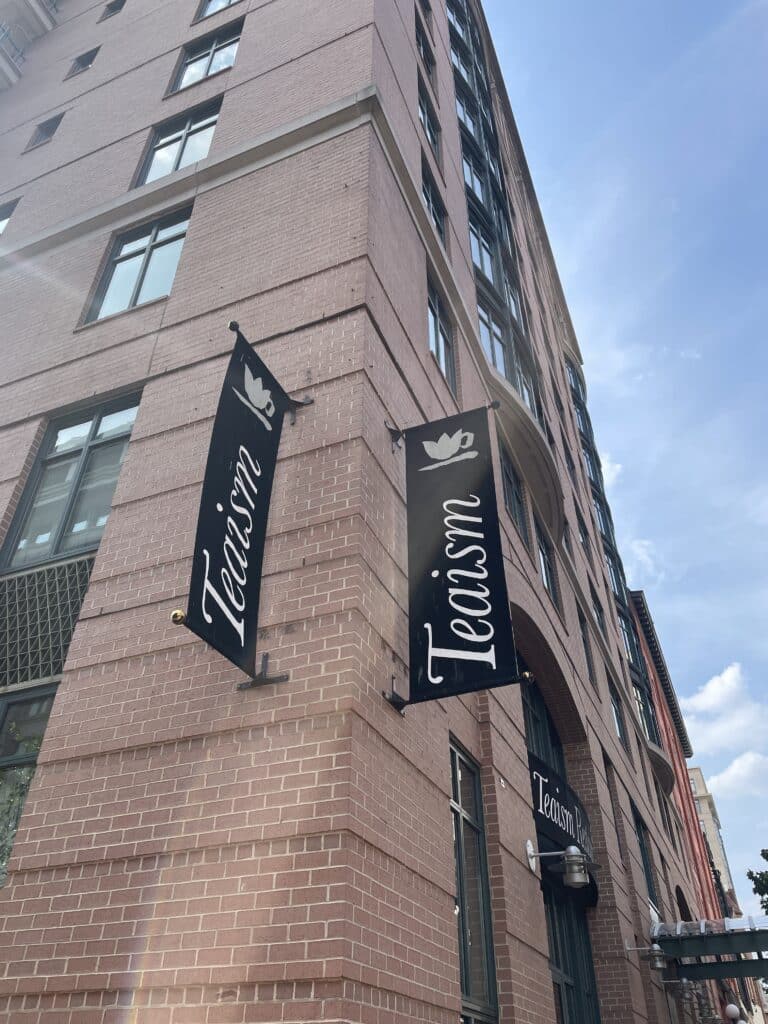 Then, I walk over to my favorite cafe in the city, Teaism. I order the chicken bento, a pot of tea, and a salty oat cookie. I don't make them as good as they do at Teaism, but it's pretty close. These cookies are perfect for Christmastime. 
After I am filled with delicious food and tea, I head over to the National Gallery of Art. The Gallery feels like my other living room and my heart swells with happiness every time I walk up those steps.
Ok, back to the cookies…
---
My Favorite Salty Oat Cookies
Makes about 18 cookies
Ingredients
1 1/2 sticks of unsalted butter, at room temperature
1 cup packed light brown sugar
1/2 cup granulated sugar
1 teaspoon baking powder
1/4 teaspoon baking soda
1/4 teaspoon ground cinnamon
2 large eggs
1 teaspoon vanilla extract
1 3/4 cups flour
2 cups rolled oats (DO NOT USE quick oats!)
sea salt, for sprinkling at the end
Steps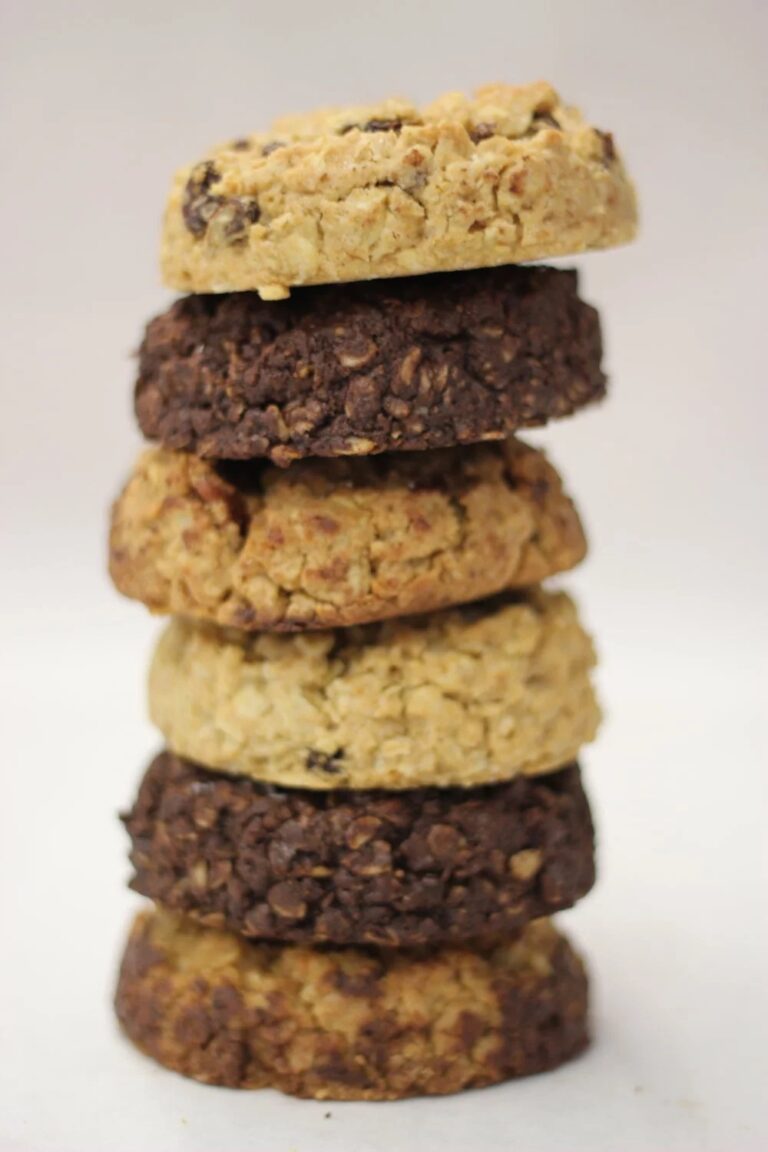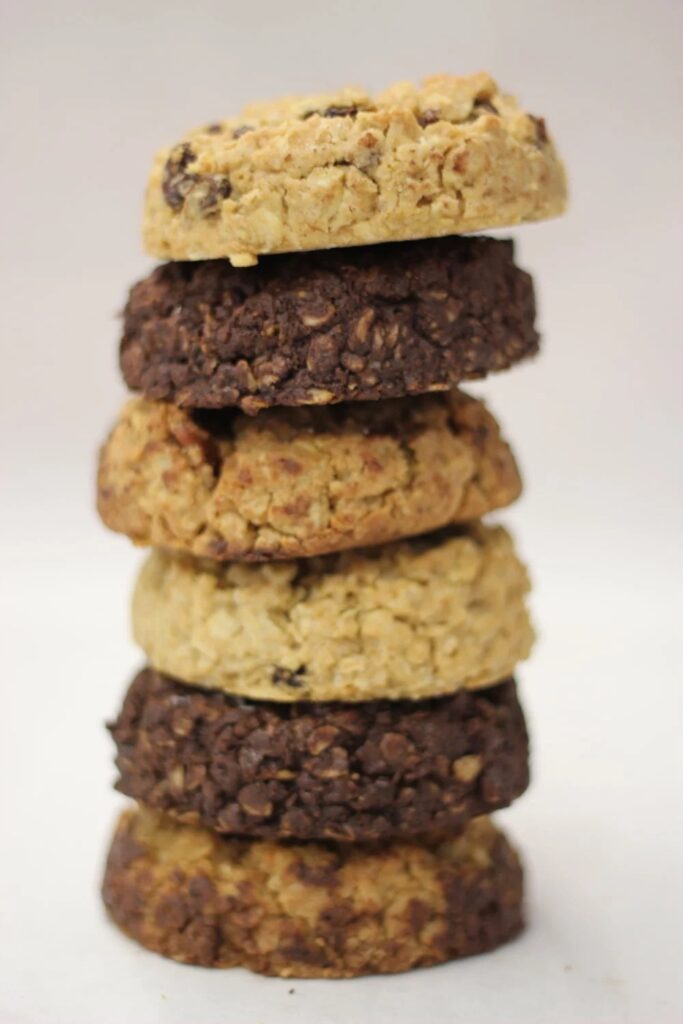 Beat the butter in the bowl of a stand mixer for a few minutes on medium-high speed until light and fluffy. Stop to scrape down the sides of the bowl.
Add both the sugars, the baking powder, baking soda, and cinnamon, beating on medium speed until the mixture is well blended. Reduce the speed to medium-low; ad the eggs and vanilla extract, mixing until well incorporated.
Reduce the speed to low; add the flour and oatc, stopping to scrape down the sides of the bowl as needed and mixing just until they are incorporated. Cover the bowl and chill the dough for at least 1 hour, and up to a few days.
When ready to bake, preheat the oven to 375* F. Line a large baking sheet with parchment paper.
Form the dough into golf ball-size balls and place about 2 inches apart on the baking sheet. Sprinkle sea salt generously on top of each ball of dough, as you would sugar. Bake 1 sheet at a time for 15 minutes or until the cookies are puffed and beginning to turn golden, being careful not to overbake. (The cookies should have a tender interior.) Transfer the cookies, still on the parchment paper, to a wire rack to cool completely.
Taken from the Washington Post Christmas cookie special , December 5th 2018.