The Claire McCardell Sculpture to be Unveiled!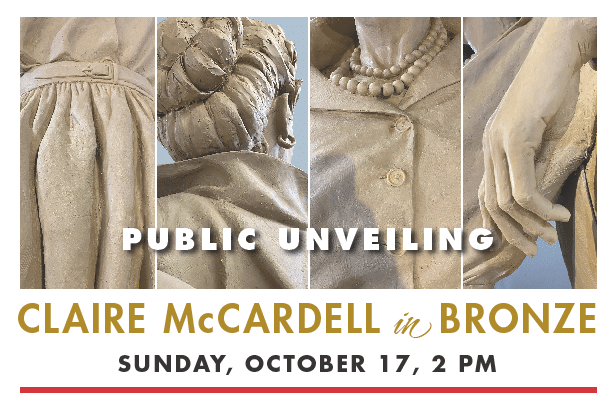 On this day, the monumental likeness of the Frederick native who became an iconic fashion designer will stand tall–for the first time!–on her granite pedestal overlooking Carroll Creek Linear Park in downtown Frederick, Maryland.
You're in for a very special experience as The Frederick Art Club unveils this important addition to the community's public art landscape.
Come celebrate the designer who changed the way women dress in the 1930s, '40s and '50s and whose innovations continue to influence design to this day. Learn why Claire matters to women's history. Meet the sculptor. Enjoy the garden surrounding the statue.
Watch as the drape falls and Claire's image is revealed for the first time!
​
Find the sculpture:
The ceremony will be livestreamed! Stay tuned for the link!
Unveiling Graciously Sponsored by